This Week's Corrections Connection
Thursday | April 24, 2008
EDITOR'S CORNER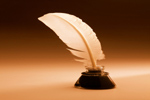 Our international focus continues with an article by contributor Adriane P. Reesey. She discusses what a delegation of U.S. corrections professionals learned as they traveled throughout South Africa to better understand the country's corrections system and practices.
Jim
Editor, Corrections.com


FEATURED STORY
Inside Africa
Adriane P. Reesey

Discovering new systems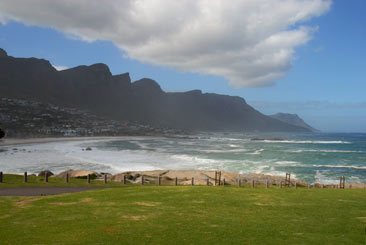 In 1956, Dwight D. Eisenhower, the 34th President of the United States, established a program to promote international understanding and friendship among different countries and diverse cultures. The purpose of the program was to open the lines of communication through the exchange of ideas and experiences.

The mission of the People to People Programs developed around a concept where citizens of different nations would meet and share experiences firsthand. In conjunction with the People to People Professional Ambassador Program, a professional corrections delegation, comprising wardens, psychiatrists, and educators from across the United States traveled to South Africa in November 2007. The goal of the visit was to share in an open dialogue regarding the two countries' respective corrections systems. Full Story
READER FEEDBACK
Regarding the ongoing debate about private facilities

In his recent commentary, Counterpoint: Too harsh on private industry, 4/14/08 , Mr. Owens is correct when he states that our statistics are old and that only 29 facilities responded to the Corrections Yearbook. We would welcome any new verifiable statistics the industry cares to offer.

However, what Mr. Owens doesn't say is why those statistics are outdated. On February 20, 2008 the Associated Press reported the following...Read the full commentary

See what readers are talking about.

Give us your opinion.
LOOKING AHEAD
Developing Stories

Upcoming stories on Corrections.com and the Corrections Connection ezine

Mental Health courts
NCLETC conference
Safe transport

Focus Issues 2008




May/June
Security, Technology and Threat Groups

July
Women in corrections - Profiling successful women practitioners and the issues they face



Submit an idea for a focus issue or send us your article




NOW ON CORRECTIONS.COM
Enjoy the Apocalypse
Potent plagues, widening war, rampaging nature, marauding meteors, alien attacks - And you thought that corrections had enough to contend with. Full story
Choosing life
Tragically, we heard of yet another CO who committed suicide when he came under investigation. Full story
On the front lines
It was mid-December of last year, and David Donahue had been in Iraq for several days. Standing inside a makeshift office at Camp Bucca, the United States Army's largest military detention center...Full story
BUSINESS NEWS
Facilities getting solid benefits from PCS' financial strength
No long-term debt combined with consistent yearly incremental growth and profitability has positioned Public Communications Service, Inc. (PCS) as the leading inmate communications firm... More
Ferguson Safety Products G.M. visits Mississippi
Ferguson Safety Products received an invitation to join the Mississippi State Penitentiary Suicide Prevention Training seminar, held by Dr. Kentrell Liddell. More
Bob Barker Company adds complete first aid system
Bob Barker Company recently announced the addition of the All-Ready Complete First Aid System to their extensive line of detention products. More
CAREER WATCH
CDCR Secretary Tilton to retire

California Department of Corrections and Rehabilitation (CDCR) Secretary James E. Tilton has decided to retire this May after serving more than two years as head of the state's largest agency. Full story

Visit our job center today

Employers:

Job Seekers:
EVENTS
American Jail Association Training Conference & Jail Expo

The American Jail Association invites you to join them at their 27th annual Training Conference & Jail Expo, May 4-8, 2008, in Sacramento, California.

Direct supervision and management, NIC legal issues, defusing violence, and many more topics will be discussed. A session for first time attendees and a board of directors installation ceremony will also be featured during the week's events.

For more information, see the exciting AJA conference overview, or register here.

Don't miss the American Jail Association's 27th annual Training Conference & Jail Expo, May 4-8, 2008, in Sacramento, California.
Reaching behind the walls - Mental Health & Workplace Wellness for Corrections Staff
Date: 5/8 - 5/9/08
Hosted by Desert Waters Correctional Outreach. Topics include, Signs & ways to intervene with staff struggling with mental health issues, Supervising stressed staff, Staff suicide, and more.
Organizational Training in Anger Management
Date: 5/8/08
This four-hour continuing education training is designed for certified Anderson & Anderson® Anger Management providers interested in offering organizational training. Read more.
Verbal Judo - Excellence in Tactical Communications
Date: 5/12/08
Goals Of This Course: Conflict Management, Enhance Personal Safety, Diffuse Potentially Dangerous Situations, Lessen Stress at Work and at Home, and more
QUOTE OF THE WEEK
"There is no such thing as an underestimate of average intelligence."
- Henry Adams (1838 - 1918), US author, autobiographer, & historian


Unsubscribe