This Week's Corrections Connection
Thursday | May 8, 2008
EDITOR'S CORNER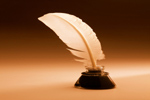 This week, we shift our focus to security, technology and threat groups. Several Washington, D.C. agencies have been using Global Positioning Satellite technology to fight crime. The Court Services and Offender Supervision Agency not only uses it to track more than 650 offenders, the most of any agency in the U.S., it also shares its information, and the lessons learned from its GPS strategy, with other agencies to make crime fighting more efficient and safer.
Jim
Editor, Corrections.com


FEATURED STORY
Coalition of the tracking
Ann Coppola

Monitoring life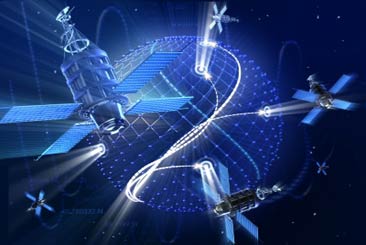 Right now, thousands of miles above Earth, Global Positioning System, or GPS, satellites are pinpointing the locations of delivery trucks, endangered species, forest fire perimeters, and perhaps a teenager borrowing his parents' car for the night.

GPS is everywhere these days, and the technology is even expanding its role as a public servant. For the District of Columbia's probation and parole services agency, the Court Services and Offender Supervision Agency (CSOSA), GPS tracking of offenders is about much more than simply keeping tabs on individuals.

"The anecdotal evidence we're hearing from domestic violence victims is, 'He was bothering me and now he's not,'" says CSOSA spokesman Len Sipes. "We're seeing offenders who refused to get work, but after one week on GPS, find work." Read this week's full story.


READER FEEDBACK
Regarding the ongoing debate about private facilities from our readers and contributors, and the articles Dungeons for dollars, 4/7/08 and Counterpoint: Too harsh on private industry, 4/14/08.

Whether you are employed at a public or private jail, the job of maintaining security of the facility and the safety of staff and inmates is probably much the same and all that do the job deserve respect. Our rush to replace the institutions that have made our country what it is today is astounding to me. Instead of supporting those institutions and raising standards as well as resources, some in government seem to think that anything else would be better, particularly if someone outside of government can make a profit.

With that said, it is the duty of the state and the county to fund jail facilities. My state has contracted with other states to house our inmates. The same people that decided to pay private contractors refuse to raise the pay and benefits of their own employees or adequately staff the facilities they operate much less build new ones.

The state has other easy options, such as contracting with counties to house inmates, that they are being forced to hold without compensation today. The money spent on private companies would be enough to pay Sheriffs to house those inmates, but the state would rather pay a private company than to support the government agencies that are an essential part of the criminal justice system.

I am not critical of the companies that offer the service, but of the administrations that refuse to see that experienced professionals are an extremely valuable resource that is being squeezed out of existence. Without getting into political arguments, it is odd that people that run for executive office in states and counties on the platform of cutting spending are not reducing budgets, but shifting spending to other things in the name of streamlining government.
Larry Amerson, Sheriff, Calhoun County Sheriff's Office, Alabama

See what readers are talking about.

Give us your opinion.
LOOKING AHEAD
Developing Stories

Upcoming stories on Corrections.com and the Corrections Connection ezine

Zero fatalities
Mock Riot
Youth court report

Focus Issues 2008




May/June
Security, Technology and Threat Groups

July
Women in corrections - Profiling successful women practitioners and the issues they face

August
Off the Clock - What practitioners do in their leisure time

Submit an idea for a focus issue or send us your article




NOW ON CORRECTIONS.COM
A collective checkup
The Bureau of Justice Statistics released two reports last week concerning the health status of prison and jail inmates in the United States. Full story
Follow the leader
Clearly, not all professional partnerships are identical. Full story
Inside Africa, Part II
In 2005, the Department of Correctional Services (DCS) put together a white paper, or government report, expounding upon and setting out goals...Full story
BUSINESS NEWS
Facilities getting solid benefits from PCS' financial strength
No long-term debt combined with consistent yearly incremental growth and profitability has positioned Public Communications Service, Inc. (PCS) as the leading inmate communications firm... More
Ferguson Safety Products G.M. visits Mississippi
Ferguson Safety Products received an invitation to join the Mississippi State Penitentiary Suicide Prevention Training seminar, held by Dr. Kentrell Liddell. More
Bob Barker Company adds complete first aid system
Bob Barker Company recently announced the addition of the All-Ready Complete First Aid System to their extensive line of detention products. More
CAREER WATCH
Kentucky veteran named deputy commissioner

Ten-year Kentucky Department of Corrections veteran Kimberly Potter-Blair has been named the department's deputy commissioner for support services. She will oversee administrative services, corrections training, budget management, correctional industries, offender information, and information technology. Full story

Visit our job center today

Employers:

Job Seekers:
EVENTS
Emotional Intelligence Continuing Education Seminar
Date: 5/27/08
An Introduction to Emotional Intelligence for Anger Management Facilitators, Clinicians, MFTs and LCSWs Emotional intelligence is a learned ability needed to understand, use, and express human emotions in a healthy and skilled manner. Read more.
In Depth Gang Awareness & Investigations
Date: 6/7/08
This course covers not only the basics of gang identification but will look in depth at the history of certain gangs, identifying characteristics and what the common gang symbols mean. Read more
Unlock the Mystery: Managing Mental Health from Corrections to Community
Date: 6/23 - 25/08
Attendees will be afforded the opportunity to acquire innovative strategies, employed by correctional agencies across the country, for managing the explosive growth of the mentally ill, substance abuse, and sex offender populations within the adult male, adult female and juvenile populations in jails and prisons. Read more.
QUOTE OF THE WEEK
"The follies which a man regrets most, in his life, are those which he didn't commit when he had the opportunity."
- Helen Rowland (1875-1950), American journalist and humorist.


Unsubscribe