This Week's Corrections Connection
Thursday | June 12, 2008
EDITOR'S CORNER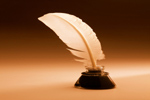 Corrections takes a page from the insurance industry's use of risk assessment in this week's article about an agency's use of statistical analysis to understand the probability of its parolees re-offending.
Jim, Corrections.com editor




FEATURED STORY
Risky business
By Ann Coppola

Getting to know you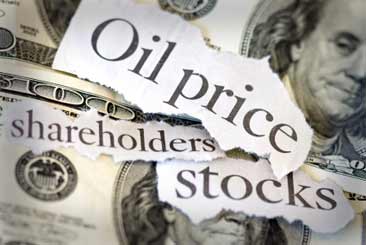 As gas prices rise to seemingly unlimited new heights and stocks plunge to cringe-worthy lows, the one word that seems to be on the lips of anyone watching the United States economy is "risk." According to recent comments from the Federal Reserve, the U.S. "can reduce risk in the financial system" by following a four-point plan that predictably requires an economics degree to understand. One thing, though, is clear: risk assessment is a vital tool during volatile times. The calculation of risk affects almost every aspect of our lives, whether it's a financial or personal matter, or even one of public safety.

"We are in the risk management business," says Calvin Johnson, director of research and evaluation for the District of Columbia's Court Services and Offenders Supervision Agency. CSOSA is using statistical data analysis to take its supervision of more than 15,000 parolees, supervised releases and probationers to the next level. Read this week's full story.


READER FEEDBACK
Regarding The doctor is out, 5/27/08

Great call to bring attention to this issue. Probably the highest risk condition in corrections today. There are numerous war stories across the U.S. about corrections transports gone wrong.

I agree, part of the solution is medical technology. Also, there are some fine examples of hospitals and corrections working together to shape future expansion of facilities to include a secure, forensic intake unit at the hospital.
Gene Atherton, National Law Enforcement and Corrections Technology Center Institutions Program Manager, Colorado

Send your opinion.

See what readers are talking about.

Keep current on all of Corrections.com's articles by subscribing to the feature story RSS feed.

Get the latest corrections news by subscribing to the Corrections.com top news RSS feed.
LOOKING AHEAD
Developing Stories

Upcoming stories on Corrections.com and the Corrections Connection ezine

NLETC conference
Books beyond program
Zero fatalities program

Focus Issues 2008




May/June
Security, Technology and Threat Groups

July
Women in corrections - Profiling successful women practitioners and the issues they face

August
Off the Clock - What practitioners do in their leisure time

Submit an idea for a focus issue or send us your article




NOW ON CORRECTIONS.COM
Stage of change
As the result of talking to hundreds of corrections employees over the years, I have observed a pattern of changes that stems from their adapting over time to the impact of the corrections workplace. Full story
A court of peers
George Washington University's Hamilton Fish Institute on School and Community Violence focuses on helping communities create safe and positive school environments. Full story
Breaking a tough crowd
Bueller? Bueller? It's hard to forget the dusty, bone-dry, high school teacher from Ferris Bueller's Day Off. Full story
BUSINESS NEWS
Arizona county employee wins award for implementing new technology
Carol File, the Detention Services Records Manager with Yavapai County, recently was awarded the Yavapai County Sheriff's Office 2007 Civilian Employee of the Year Award for the outstanding job she has done by implementing an innovative new Offender Management System from Digital Solutions Inc. and Offender Communication System from Inmate Telephone Inc. More
NCIC Inmate Telephone Services announces international collect calling
NCIC Inmate Telephone Services is pleased to announce its introduction of International Collect Calling for inmate telephone providers. More
NCIC Inmate Telephone Services announces next generation system
NCIC Inmate Telephone Services is pleased to announce its second generation of VOIP-enabled, full-featured inmate phone platform. More
CAREER WATCH
New superintendent at N.C. Caldwell

Chad V. Towery is Caldwell Correctional Center's new superintendent. He succeeds the retired Billy Boughman. Full story

Visit our job center today

Employers:

Job Seekers:
EVENTS
G.R.E.A.T. National Conference
Date: 7/16 - 18/08
You are invited to participate in the wealth of knowledge available to you at this year's training conference for the Gang Resistance Education And Training (G.R.E.A.T.) Program. Read more.


35th Annual Conference & Training Institute
Date: 7/20 - 24/08
The National Association of Blacks in Criminal Justice is pleased to announce the celebration of their 35th Anniversary in the beautiful city of Orlando, Fla. Read more
True Lies: Detecting Deception
Date: 7/21/08
This course is designed to help you understand the world of deception. We give you insight to uncover truths or lies during your interviews and casual conversations. Read more.
QUOTE OF THE WEEK
"Science may set limits to knowledge, but should not set limits to imagination."
- Evan Esar (1872 - 1970) British author, mathematician, & philosopher


Unsubscribe