This Week's Corrections Connection
Thursday | July 24, 2008
EDITOR'S CORNER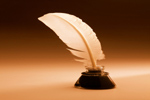 Our "women in corrections" focus continues with a profile of two professionals who unwittingly found themselves in the corrections world only to become leaders of change.
Jim, Corrections.com editor




FEATURED STORY
The best laid plans
By Ann Coppola

See Jane go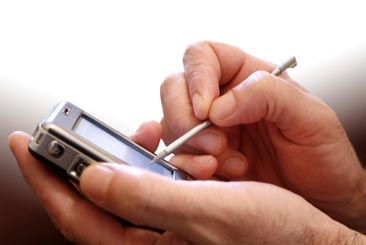 When Jane Browning began her career as a developmental disabilities advocate in Denver, Colorado, she couldn't have imagined she would one day be a part of criminal justice legislative history.

The same goes for Jane O'Shaughnessy; the former St. Louis juvenile probation officer had no idea she'd soon be transforming correctional operations throughout the United States. Whether it was the original plan or not, these unlikely career paths have helped create two turning points in corrections history, one past and one present.

Browning got her start as a mentor with The Arc of the United States, an organization committed to the welfare of children and adults with learning disabilities. Even though she had no intention of entering the criminal justice field, Browning couldn't help but gravitate towards that arena. Read this week's full story.

Stay current on all Corrections.com articles.

Get the latest corrections headlines.
READER FEEDBACK
With all the checks and balances we have for institutions, like ACA, CFM, etc., and audits done by various organizations, why isn't someone looking at staffing to ensure positions are being filled all the time and not just during inspections? Why don't inspection teams just show up rather than give the institution months to fix everything that is wrong?

This would make sure everything is done right all the time, instead of those few days the inspection team is guided through only what they want to see. They mostly just go through the motions, and don't seem to look at anything too closely like rosters, which will show what is going on and question the shift supervisors who have to make due with what they have. The real story behind officer deaths will surface with liabilities lying where they should. A close look into this area may help save lives.
RF

What's your opinion?

See what other readers are talking about.


LOOKING AHEAD
NOW ON CORRECTIONS.COM
Preparing for major emergencies
Most of us understand that emergencies will happen. Full story
Forgiving
There is much talk in corrections about the stressfulness of the job. Full story
The Rise of Sur 13
For decades, law enforcement officers in Southern California have seen the transformation of independent Hispanic varrios into a more unified group collectively known as the Surenos. Full story
BUSINESS NEWS
Partnership facilitates implementation of victim notification system
he Victim Information and Notification Everyday (VINE ) is a free service that allows crime victims and other concerned citizens to call a toll-free number... More
Arizona county employee wins award for implementing new technology
Carol File, the Detention Services Records Manager with Yavapai County, recently was awarded the Yavapai County Sheriff's Office 2007 Civilian Employee of the Year Award for the outstanding job she has done by implementing an innovative new Offender Management System from Digital Solutions Inc. and Offender Communication System from Inmate Telephone Inc. More
NCIC Inmate Telephone Services announces international collect calling
NCIC Inmate Telephone Services is pleased to announce its introduction of International Collect Calling for inmate telephone providers. More
CAREER WATCH
New chief probation officer for San Francisco

Longtime corrections leader and recent San Francisco Chief Deputy Adult Probation Officer, Patrick J. Boyd, has become the city's new chief adult probation officer. Boyd succeeds Jeanne Woodford, who recently retired after serving 17 months in the position. Full story.

Visit our job center today

Employers:

Job Seekers:
EVENTS
Correctional Security Conference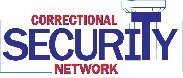 The 5th Annual Correctional Security Conference is scheduled for September 28 to October 1, 2008 at the Millennium Hotel in Cincinnati, Ohio. This annual conference is designed to specifically address correctional security issues and is tailored for correctional officers, supervisors and administrators, jail administrators, wardens and superintendents, and the vendors and suppliers of correctional security products and services. The theme for this year's event is:


"Correctional security and the mentally ill offender"
For more information on the conference or to register as an exhibitor, please visit our website at www.correctionalsecurity.org to download the conference registration brochure, or contact Becky Ritchey, Conference Manager, at 859-582-0027 or ekutrc@aol.com

2008 Conference hosted by the:
Correctional Security Network
Ohio Department of Rehabilitation & Correction
Ohio Department of Youth Services
Hamilton County Sheriff's Office
Federal Bureau of Prisons
Eastern Kentucky University, College of Justice and Safety
The Corrections Connection

Association of Correctional Food Service Affiliates
Date: 8/24 - 28/08
If you're new to the correctional food service industry, or a seasoned pro, you're sure to come away with new tools and a greater understanding of your current working environment. More information.
Managing Emotions Under Pressure
Date: 9/10/08
This one day training session will help you: adapt to workplace changes, respond with a level head - even if you are ready to "blow a fuse," break on the job habits that hurt you, like procrastination and disorganization, and more. More information.
Gangs: Customs, Practices, Sociology & Identifiers
Date: 9/12/08
Course Content: How violence has become a gang tool, safety issues when dealing with gang members, understanding gang behaviors, gang and drug connections, and more. More information

Check out more events.
QUOTE OF THE WEEK
"Life is far too important a thing ever to talk seriously about."
- From "Lady Windermere's Fan, 1892, Act I" by Oscar Wilde, Irish dramatist, novelist, & poet (1854 - 1900)


Unsubscribe