This Week's Corrections Connection
Thursday | July 31, 2008
EDITOR'S CORNER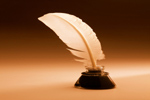 We wrap up this month's focus by profiling a true pioneer in the corrections field. Andrea Cabral is not only the first female sheriff in the history of Massachusetts, but she was also the first black sheriff in Suffolk County. Her tireless pursuit to advance her career and her list of successes should serve as an inspiration to all corrections professionals.
Jim, Corrections.com editor




FEATURED STORY
Trailblazer - One sheriff's journey to the top
By Ann Coppola

A relentless pursuit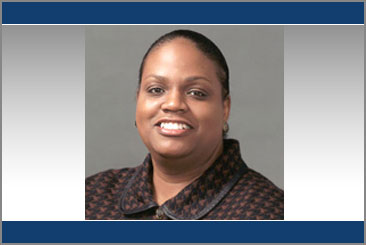 In the fifth grade, Andrea Cabral took a career aptitude test that determined she possessed the skills to be either a lawyer or an actor. When her mother showed her the proudly preserved document just a few years ago, Cabral had to laugh at just how accurate the assessment turned out to be.

"I spent 16 years as a prosecutor," she says, "and what you have to do in front of a jury is very similar to acting. I love the art of convincing a jury, the task to convince twelve people who know nothing about a situation that a wrong has occurred."

Cabral prosecuted hundreds of misdemeanor and felony cases for two county district attorney's offices and the state's Attorney General. In 1998, she was tasked with managing eight district courts and the Boston Municipal Court. If Cabral had taken a career aptitude test at that point, it would have indicated she had all the right ingredients for her next daunting career move. Read this week's full story.

Stay current on all Corrections.com articles.

Get the latest corrections headlines.
READER FEEDBACK
Regarding last week's comment about facility audits.

I have said for years that inspection teams should just show up unannounced. I have been in corrections 13 years, and to this day I have always known when a inspection is going to take place.

The problem lies within the higher echelon. They are all buddies so the big man calls and says "hey we are coming down next week."

Well everything stops security wise because all the higher ups are worried about is making sure the walls are painted and the floors are waxed. Corrections has become a very bad scene in the last five years and it is going to get worse unless we start taking back these institutions. Start staffing these places and give the officers something to defend themselves with.

We have the tools to fight with but again higher ups are afraid to use them. I think what that boils down to is they are unfamiliar with what we have and when you can use it. We are just now getting stab resistance vests. The only sad thing is, it took the life of an officer to get these approved.
B.W

What's your opinion?

See what other readers are talking about.


LOOKING AHEAD
NOW ON CORRECTIONS.COM
Honoring community corrections professionals
State and corrections leaders joined community corrections officers and their families July 15 to 21, to celebrate "Probation, Parole and Community Supervision Week." Full story
The mob mentality
One doesn't have to look far to find the destructive side of the mob mentality. Full story
The best laid plans
When Jane Browning began her career as a developmental disabilities advocate in Denver, Colorado, she couldn't have imagined she would one day be a part of criminal justice legislative history. Full story
BUSINESS NEWS
Partnership facilitates implementation of victim notification system
he Victim Information and Notification Everyday (VINE ) is a free service that allows crime victims and other concerned citizens to call a toll-free number... More
Arizona county employee wins award for implementing new technology
Carol File, the Detention Services Records Manager with Yavapai County, recently was awarded the Yavapai County Sheriff's Office 2007 Civilian Employee of the Year Award for the outstanding job she has done by implementing an innovative new Offender Management System from Digital Solutions Inc. and Offender Communication System from Inmate Telephone Inc. More
NCIC Inmate Telephone Services announces international collect calling
NCIC Inmate Telephone Services is pleased to announce its introduction of International Collect Calling for inmate telephone providers. More
CAREER WATCH
Ind. juvenile facility sees new superintendent

Indiana Department of Correction Commissioner J. David Donahue promoted Frances Osburn on July 10, 2008, to the superintendent position for the Indianapolis Juvenile Correctional Facility. Full story.

Visit our job center today

Employers:

Job Seekers:
EVENTS
Correctional Security Conference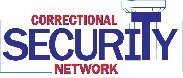 The 5th Annual Correctional Security Conference is scheduled for September 28 to October 1, 2008 at the Millennium Hotel in Cincinnati, Ohio. This annual conference is designed to specifically address correctional security issues and is tailored for correctional officers, supervisors and administrators, jail administrators, wardens and superintendents, and the vendors and suppliers of correctional security products and services. The theme for this year's event is:


"Correctional security and the mentally ill offender"
For more information on the conference or to register as an exhibitor, please visit our website at www.correctionalsecurity.org to download the conference registration brochure, or contact Becky Ritchey, Conference Manager, at 859-582-0027 or ekutrc@aol.com

2008 Conference hosted by the:
Correctional Security Network
Ohio Department of Rehabilitation & Correction
Ohio Department of Youth Services
Hamilton County Sheriff's Office
Federal Bureau of Prisons
Eastern Kentucky University, College of Justice and Safety
The Corrections Connection

Association of Correctional Food Service Affiliates
Date: 8/24 - 28/08
If you're new to the correctional food service industry, or a seasoned pro, you're sure to come away with new tools and a greater understanding of your current working environment. More information.
Managing Emotions Under Pressure
Date: 9/10/08
This one day training session will help you: adapt to workplace changes, respond with a level head - even if you are ready to "blow a fuse," break on the job habits that hurt you, like procrastination and disorganization, and more. More information.
Gangs: Customs, Practices, Sociology & Identifiers
Date: 9/12/08
Course Content: How violence has become a gang tool, safety issues when dealing with gang members, understanding gang behaviors, gang and drug connections, and more. More information

Check out more events.
QUOTE OF THE WEEK
"People everywhere confuse what they read in newspapers with news."
- by A. J. Liebling, American journalist (1904 - 1963)


Unsubscribe