This Week's Corrections Connection
Thursday | August 7, 2008
EDITOR'S CORNER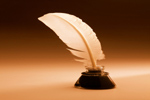 Corrections has always struggled with the population that seems to sit at the fringe of categorization. Those with mental health problems who break society's laws should pay for their crimes, but the answers to how and where have always been elusive.

Now, across the U.S. more communities and criminal justice systems are looking into a solution that many states claim is both cost-effective and correctly targeting this lost population. As the success stories roll in, more practitioners are considering a cousin to drug courts known as mental health courts, which also is the main feature of this week's issue.
Jim, Corrections.com editor




FEATURED STORY
Someone to turn to
By Ann Coppola

Helping a troubled population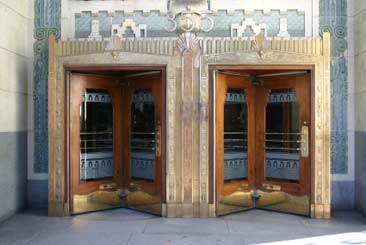 They're unfortunately referred to as the "frequent fliers" of the criminal justice system. Mentally ill offenders tend to have higher rates of recidivism than any other segment of the incarcerated population in the United States. Non-violent offenders suffering from mental illness in particular commonly cycle in and out of jails for repeated low-level offenses, caught in a pattern the criminal justice system has struggled to correct for decades.

"It's the revolving door phenomenon," says Fred Osher, Director of Health Systems and Services Policy for the Council of State Governments Justice Center. "What tends to happen is they're arrested for a small misdemeanor, they spend time in jail, and are released without any particular linkage to treatment. Before long they're arrested again, the charges accumulate, and they continue to face higher lengths of sentences."

To freeze the revolving door, many communities have established programs to divert mentally ill offenders from jail or prison and into treatment, either in hospitals or under community supervision. Now, districts across the country are taking the next step by developing entire mental health courts to focus on those individuals who continue to fall through the cracks. Read this week's full story.

Stay current on all Corrections.com articles.

Get the latest corrections headlines.
READER FEEDBACK
Regarding recent comments about facility audits.

I agree that audits should be a little more random and announced, but I do not agree that corrections or detention at least is going down hill. I am the jail commander of a county jail in Arizona and vice chair of our detention association, and our industry here has never been stronger.

I always know when I have an inspection team coming, and I constantly see that every year there is less and less to do because we are maintaining the standard more and more all year long. We as the county jail commanders are very united and are constantly lengthening our stride to bring the industry up and to maintain a higher degree of professionalism. Take charge of your industry and your future.
Commander Tim Graver

Read more comments and join the discussion about facility audits.

What's your opinion?

See what other readers are talking about.


LOOKING AHEAD
NOW ON CORRECTIONS.COM
Digging for gold: Finding goodness, autonomy and great art
Following my education, I began teaching art in various traditional venues. Full story
Conference Wrap-Up: NABCJ in Orlando
The National Association of Blacks in Criminal Justice (NABCJ) held its 35th Annual Conference and Training Institute July 20 to 24, in Orlando, Florida. Full story
Shifting demographics challenge effective communication
The challenge of overcoming language and cultural-understanding barriers is not new to those managing and working in correctional institutions in the United States. Full story
BUSINESS NEWS
Partnership facilitates implementation of victim notification system
he Victim Information and Notification Everyday (VINE ) is a free service that allows crime victims and other concerned citizens to call a toll-free number... More
Arizona county employee wins award for implementing new technology
Carol File, the Detention Services Records Manager with Yavapai County, recently was awarded the Yavapai County Sheriff's Office 2007 Civilian Employee of the Year Award for the outstanding job she has done by implementing an innovative new Offender Management System from Digital Solutions Inc. and Offender Communication System from Inmate Telephone Inc. More
NCIC Inmate Telephone Services announces international collect calling
NCIC Inmate Telephone Services is pleased to announce its introduction of International Collect Calling for inmate telephone providers. More
CAREER WATCH
Court Services and Offender Supervision Agency director moves on

Washington, D.C.'s Court Services and Offender Supervision Agency (CSOSA) director, Paul A. Quander, Jr., completed his six-year term of office and has stepped down from the position. Full story.

Visit our job center today

Employers:

Job Seekers:
EVENTS
Correctional Security Conference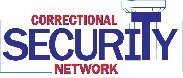 The 5th Annual Correctional Security Conference is scheduled for September 28 to October 1, 2008 at the Millennium Hotel in Cincinnati, Ohio. This annual conference is designed to specifically address correctional security issues and is tailored for correctional officers, supervisors and administrators, jail administrators, wardens and superintendents, and the vendors and suppliers of correctional security products and services. The theme for this year's event is:


"Correctional security and the mentally ill offender"
For more information on the conference or to register as an exhibitor, please visit our website at www.correctionalsecurity.org to download the conference registration brochure, or contact Becky Ritchey, Conference Manager, at 859-582-0027 or ekutrc@aol.com

2008 Conference hosted by the:
Correctional Security Network
Ohio Department of Rehabilitation & Correction
Ohio Department of Youth Services
Hamilton County Sheriff's Office
Federal Bureau of Prisons
Eastern Kentucky University, College of Justice and Safety
The Corrections Connection

Association of Correctional Food Service Affiliates
Date: 8/24 - 28/08
If you're new to the correctional food service industry, or a seasoned pro, you're sure to come away with new tools and a greater understanding of your current working environment. More information.
Managing Emotions Under Pressure
Date: 9/10/08
This one day training session will help you: adapt to workplace changes, respond with a level head - even if you are ready to "blow a fuse," break on the job habits that hurt you, like procrastination and disorganization, and more. More information.
Gangs: Customs, Practices, Sociology & Identifiers
Date: 9/12/08
Course Content: How violence has become a gang tool, safety issues when dealing with gang members, understanding gang behaviors, gang and drug connections, and more. More information

Check out more events.
QUOTE OF THE WEEK
"In real life, unlike in Shakespeare, the sweetness of the rose depends upon the name it bears. Things are not only what they are. They are, in very important respects, what they seem to be."
- Hubert H. Humphrey, US politician (1911 - 1978)


Unsubscribe