This Week's Corrections Connection
Thursday | August 14, 2008
EDITOR'S CORNER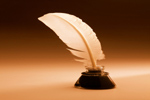 This week and next we go beyond the job on the inside to recognize the activities practitioners enjoy on the outside. Whether it's planning the annual camping trip or supporting the Coast Guard, the dedication these professionals have to their off-time endeavors is quite an inspiration.
Jim, Corrections.com editor




FEATURED STORY
Time Out!
By Our readers

Passion behind the practitioners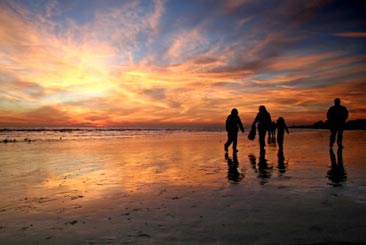 David S. Lloyd, Probation/Parole Agent, Wyoming DOC

I like to take a vacation with my son, Jonathan. I don't have custody of him, so I try to pack a lot (no pun intended) into our summers and holidays together.

We recently went backcountry hiking in the Colorado Rockies with my best friend and his oldest son, and it was incredible. We were miles from the nearest road, and everything looked pretty much like it would have thousands of years ago.

The highlight (for me) was the continental divide. For our sons, I think the highlight was seeing the parking lot after four days of hiking! This is a photo of Jonathan and myself. I think it was day two, and we're sitting next to a river that starts at the continental divide and grows as it's fed by smaller streams on its way down.

Bob Carbo, Harnett Correctional Institution psychologist Lillington, N.C.

It's a bird! It's a plane! No—it's a flying pumpkin! Read this week's full story.

Stay current on all Corrections.com articles.

Get the latest corrections headlines.
READER FEEDBACK
Regarding Integrity pie, 7/10/08

Excellent article. Excellent effort in defining integrity in a way that is very understandable, and in tying integrity to facility safety. This is the first good correctional writing I have seen on the subject.

What's your opinion?

See what other readers are talking about.


LOOKING AHEAD
Upcoming stories on Corrections.com and the Corrections Connection ezine

Prison and the irony of free will
Lafayette Parish Correctional Center goes green

Focus Issues




September
Education & Training - What's new from area conferences

October
Health - Coverage of current health issues and programs

November
Legal - Legal roundup/review of current cases



See the full editorial calendar

Submit an idea or article




NOW ON CORRECTIONS.COM
Consistency for life
When you start your career in corrections, most administrators will tell you that to be a successful correctional officer you must be firm, fair and consistent in your dealings with the inmate population. Full story
Busting through the sphere of negativity
Consider the circle – an example of pure geometric perfection. Full story
Someone to turn to
They're unfortunately referred to as the "frequent fliers" of the criminal justice system. Full story
BUSINESS NEWS
Partnership facilitates implementation of victim notification system
he Victim Information and Notification Everyday (VINE ) is a free service that allows crime victims and other concerned citizens to call a toll-free number... More
Arizona county employee wins award for implementing new technology
Carol File, the Detention Services Records Manager with Yavapai County, recently was awarded the Yavapai County Sheriff's Office 2007 Civilian Employee of the Year Award for the outstanding job she has done by implementing an innovative new Offender Management System from Digital Solutions Inc. and Offender Communication System from Inmate Telephone Inc. More
NCIC Inmate Telephone Services announces international collect calling
NCIC Inmate Telephone Services is pleased to announce its introduction of International Collect Calling for inmate telephone providers. More
CAREER WATCH
Tenn. Commissioner elected to Board of

Tennessee Department of Correction Commissioner George M. Little is the newest member of the American Correctional Association's Board of Governors. Full story.

Visit our job center today

Employers:

Job Seekers:
EVENTS
Correctional Security Conference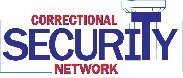 The 5th Annual Correctional Security Conference is scheduled for September 28 to October 1, 2008 at the Millennium Hotel in Cincinnati, Ohio. This annual conference is designed to specifically address correctional security issues and is tailored for correctional officers, supervisors and administrators, jail administrators, wardens and superintendents, and the vendors and suppliers of correctional security products and services. The theme for this year's event is:


"Correctional security and the mentally ill offender"
For more information on the conference or to register as an exhibitor, please visit our website at www.correctionalsecurity.org to download the conference registration brochure, or contact Becky Ritchey, Conference Manager, at 859-582-0027 or ekutrc@aol.com

2008 Conference hosted by the:
Correctional Security Network
Ohio Department of Rehabilitation & Correction
Ohio Department of Youth Services
Hamilton County Sheriff's Office
Federal Bureau of Prisons
Eastern Kentucky University, College of Justice and Safety
The Corrections Connection

Gangs: Customs, Practices, Sociology & Identifiers
Date: 9/12/08
Course Content: How violence has become a gang tool, safety issues when dealing with gang members, understanding gang behaviors, gang and drug connections, and more. More information
Rocky Mountain Women in Law Enforcement Annual Conference
Date: 9/24 - 26/08
Conference is geared toward women in law enforcement, both civilian and sworn. Those in corrections would benefit from many of the topics that are offered. More information.
24th Annual IACTP Trainers' Conference
Date: 10/10 - 22/08
This year the Arizona Department of Corrections will host . Make plans now to attend this conference where you'll see exceptional workshops and have the opportunity to network with corrections professionals from across the nation. More information.

Check out more events.
QUOTE OF THE WEEK
"While we have the gift of life, it seems to me that only tragedy is to allow part of us to die - whether it is our spirit, our creativity, or our glorious uniqueness."
- Gilda Radner, US actress & comedienne (1946 - 1989)


Unsubscribe