This Week's Corrections Connection
Thursday | August 28, 2008
EDITOR'S CORNER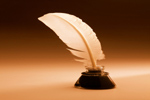 We wrap up our focus on corrections practitioners with a story about a CO who needed an adrenaline rush to quell the stress of work. His hobby not only helped him find the relief he needed, it also gave him the opportunity to promote a good cause.
Jim, Corrections.com editor




FEATURED STORY
Victory lap
By Ann Coppola

Racing for good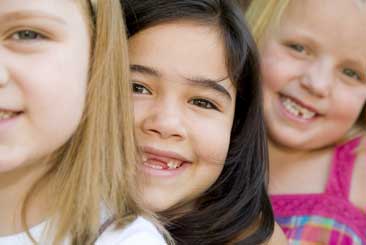 Anyone who watches NASCAR is familiar with the barrage of ads and sponsors on the speeding packs of cars. From Pop-Tarts to Pennzoil, Office Depot to Old Spice, each vehicle is a shiny, revved up billboard for a smorgasbord of products. Among this riot of racing and sponsorship giants, there is one driver promoting something other than breakfast cereal or laundry detergent.

For the last 14 years, Tim Nickel has worked nights as a corrections officer at California's Fresno County Sheriff's Department. He's supervised many high profile inmates, including Marcus Wesson, a man convicted of nine counts of first-degree murder and 14 sex crimes. Despite this demanding and draining job, Nickel exudes that famously mellow California spirit.

"I'm kind of an average, low key, CO that does my time," he says.

But the stress of the job, along with the accompanying overtime and the effort of raising a family, were becoming overwhelming. So, Nickel turned to his childhood passion of go-cart racing for some relief.

He joined the Sports Car Club of America (SCCA), a racing program for amateur and professional racers, and today is bona fide race car driver. Now, he races a Lexus IS300 in regional competitions all over California. Read this week's full story.

Stay current on all Corrections.com articles.

Get the latest corrections headlines.
READER FEEDBACK


See what readers are talking about.

What's your opinion?
LOOKING AHEAD
Upcoming stories on Corrections.com and the Corrections Connection ezine

Irony of free will
The GOD complex

Focus Issues




September
Education & Training - What's new from area conferences

October
Health - Coverage of current health issues and programs

November
Legal - Legal roundup/review of current cases



See the full editorial calendar

Submit an idea or article




NOW ON CORRECTIONS.COM
On watch
Creating sound suicide prevention policy is a growing concern for many corrections agencies around the world. Full story
Youth inmate subculture
Youthful inmates with exposure to violence in the home or community are generally more aggressive and violent toward your authority. Full story
Some more time
I collect die cast cars. I am really into NASCAR and the old muscle cars of the '60s. Full story
BUSINESS NEWS
Partnership improves medical records management within corrections facilities
Digital Solutions / Inmate Telephone Inc. and CorEMR (Correctional Electronic Medical Records) today announced an ongoing partnership to assist correctional facilities with their inmate medical management needs. More
Public Communications Services Acquires AGM Telecom
Public Communications Services (PCS) is pleased to announce the acquisition of our current call processing equipment (CPE) partner AGM Telecom, based in Keller, Texas. More
Outdoor-Fit Exercise Systems announces installation of outdoor multi-gym
Outdoor-Fit Exercise Systems Inc. is pleased to announce the successful installation of their outdoor fitness multi-gym at Atlantic Institution in Renous, New Brunswick, Canada. More
CAREER WATCH
Mass. Commissioner to lead ACA

Massachusetts Department of Correction Commissioner, Harold W. Clarke, has been elected the American Correctional Association's new president. The ACA's 22,300 members voted Clarke into the two-term position at the organization's 138th Congress held in August in New Orleans, Louisiana. Full story.

Visit our job center today

Employers:

Job Seekers:
EVENTS
Correctional Security Conference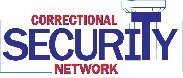 The 5th Annual Correctional Security Conference is scheduled for September 28 to October 1, 2008 at the Millennium Hotel in Cincinnati, Ohio. This annual conference is designed to specifically address correctional security issues and is tailored for correctional officers, supervisors and administrators, jail administrators, wardens and superintendents, and the vendors and suppliers of correctional security products and services. The theme for this year's event is:


"Correctional security and the mentally ill offender"
For more information on the conference or to register as an exhibitor, please visit our website at www.correctionalsecurity.org to download the conference registration brochure, or contact Becky Ritchey, Conference Manager, at 859-582-0027 or ekutrc@aol.com

2008 Conference hosted by the:
Correctional Security Network
Ohio Department of Rehabilitation & Correction
Ohio Department of Youth Services
Hamilton County Sheriff's Office
Federal Bureau of Prisons
Eastern Kentucky University, College of Justice and Safety
The Corrections Connection

24th Annual IACTP Trainers' Conference
Date: 10/10 - 22/08
This year the Arizona Department of Corrections will host . Make plans now to attend this conference where you'll see exceptional workshops and have the opportunity to network with corrections professionals from across the nation. More information.
2008 OCJA Training Conference
Date: 10/19 - 21/08
Training topics include Adult & Juvenile Corrections, Juvenile Probation, Adult Parole & Probation, and more. Register at www.code4.org, 800-622-9391, or reservations@code4.org. More information
Management of HIV/AIDS in the Correctional & Community Setting
Date: 10/22/08
This program addresses clinical issues in the management of HIV-infected patients and is a unique, collaborative venture among Albany Medical College, the New York State Department of Correctional Services and the private pharmaceutical industry. Each program addresses a different clinical aspect of HIV infection using the same format: didactic lectures, case presentations and a panel discussion. More information.

Check out more events.
QUOTE OF THE WEEK
"All I can say about life is, Oh God, enjoy it!"
- Bob Newhart, US comedian & television actor (1929 - )


Unsubscribe