This Week's Corrections Connection
Thursday | September 18, 2008
EDITOR'S CORNER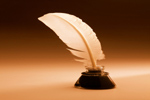 We continue our education focus with an article by American Jails managing editor Ken Kerle. His interest in jails has taken him across the globe.

It also has lead him to one conclusion; a lack of education exists when it comes to this area of corrections. He suggests the organizations teaching criminal justice studies step up their efforts to help students and society better understand the scope of jails by providing more classes about them and, if possible, inside them.
Jim, Corrections.com editor




FEATURED STORY
Jails and higher education
By Ken Kerle

More learning in more places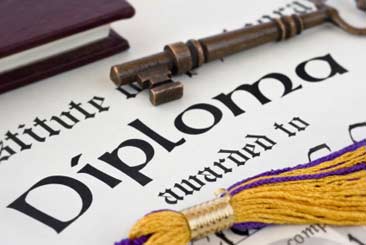 When I began with the Washington County Sheriff's Department in Hagerstown, Maryland, the trend of hiring recruits with high school diplomas had begun in earnest.

This was in the mid-1970s, and the lawsuit avalanche had clobbered American corrections. I eventually concluded that without the instigation and threat of lawsuits, followed by court interference, jails would still be mired in the sea of neglect, which had been their history in the United States in the last 200-plus years. Read this week's full story.

Stay current on all Corrections.com articles.

Get the latest corrections headlines.
READER FEEDBACK
Regarding The technology bridge, 9/8/08
Thank you for publishing this article on online classes. I have been looking at different programs for quite a while, trying to figure out which one meets my needs.

I appreciate the subtle "nudge" for me to begin the process in earnest. Thank you again.
Gary J. Winters, Detention Deputy, Pinellas County Florida

See what readers are talking about.

What's your opinion?
LOOKING AHEAD
NOW ON CORRECTIONS.COM
Kitchen warriors
According to the United States Department of Agriculture, the average price for food is now six percent higher than it was one year ago. Full story
A life promotion
They say you can't have it all. There can be no victory without failure, no gain without a loss somewhere else. Full story
Best practices in jail-based health care, part II
In part one last week, author Paul Sheehan discussed the use of electronic medical record software systems in jails. Full story
BUSINESS NEWS
NaphCare announces contract with Federal Medical Center Devens, Massachusetts
NaphCare, a Birmingham - based provider of correctional health care, was recently re-awarded a dialysis contract with the Federal Bureau of Prisons Medical Center located in Devens, Massachusetts. More
Digital Solutions / Inmate Telephone Inc. Improves Efficiencies for Corrections Facilities
Digital Solutions / Inmate Telephone Inc. announces the release of InmateBanker.com... More
Partnership improves medical records management within corrections facilities
Digital Solutions / Inmate Telephone Inc. and CorEMR (Correctional Electronic Medical Records) today announced an ongoing partnership to assist correctional facilities with their inmate medical management needs. More
CAREER WATCH
Washington State appoints new superintendents

The Washington State Department of Corrections chose two superintendents to oversee its eastern area prisons. Full story.

Visit our job center today

Employers:

Job Seekers:
EVENTS
Correctional Security Conference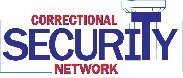 The 5th Annual Correctional Security Conference is scheduled for September 28 to October 1, 2008 at the Millennium Hotel in Cincinnati, Ohio. This annual conference is designed to specifically address correctional security issues and is tailored for correctional officers, supervisors and administrators, jail administrators, wardens and superintendents, and the vendors and suppliers of correctional security products and services. The theme for this year's event is:


"Correctional security and the mentally ill offender"
For more information on the conference or to register as an exhibitor, please visit our website at www.correctionalsecurity.org to download the conference registration brochure, or contact Becky Ritchey, Conference Manager, at 859-582-0027 or ekutrc@aol.com

2008 Conference hosted by the:
Correctional Security Network
Ohio Department of Rehabilitation & Correction
Ohio Department of Youth Services
Hamilton County Sheriff's Office
Federal Bureau of Prisons
Eastern Kentucky University, College of Justice and Safety
The Corrections Connection

24th Annual IACTP Trainers' Conference
Date: 10/19 - 22/08
This year the Arizona Department of Corrections will host . Make plans now to attend this conference where you'll see exceptional workshops and have the opportunity to network with corrections professionals from across the nation. More information.
2008 OCJA Training Conference
Date: 10/19 - 21/08
Training topics include Adult & Juvenile Corrections, Juvenile Probation, Adult Parole & Probation, and more. Register at www.code4.org, 800-622-9391, or reservations@code4.org. More information
Management of HIV/AIDS in the Correctional & Community Setting
Date: 10/22/08
This program addresses clinical issues in the management of HIV-infected patients and is a unique, collaborative venture among Albany Medical College, the New York State Department of Correctional Services and the private pharmaceutical industry. Each program addresses a different clinical aspect of HIV infection using the same format: didactic lectures, case presentations and a panel discussion. More information.

Check out more events.
QUOTE OF THE WEEK
"In my many years I have come to a conclusion that one useless man is a shame, two is a law firm, and three or more is a congress."
- John Adams, U.S. diplomat & politician (1735 - 1826)


Unsubscribe