Career Update
Thursday | July 26, 2007
CAREER UPDATES
The latest job openings and career information from Corrections.com
---
Double Dipping? New Combined Leadership & Criminal Justice Degree Online in 18 Months.
By Mountain State University
Published: 07/26/2007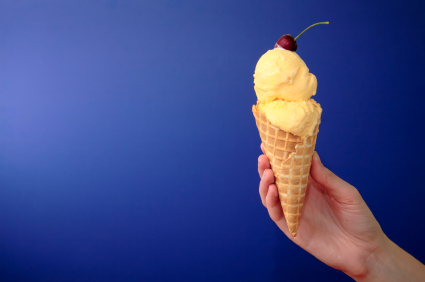 It may not get any sweeter than this. Mountain State University (MSU) has implemented a degree name change for the Bachelors of Science in Administration of Criminal Justice to Bachelors of Science in Organizational Leadership with concentration in Criminal Justice Administration. This makes the first combination Leadership-Criminal Justice degree program at the University.
MSU chose to change the degree name to make current, graduate and prospective students more:
Marketable in their search for new career opportunities
Leadership oriented in the criminal justice field
Capable to branch out within departments in the criminal justice system
It is also designed with corrections in mind. According to the University and its students, the Bachelors of Science in Organizational Leadership with concentration in Criminal Justice Administration online degree program is an affordable, accredited, and manageable distance learning program designed for the busy criminal justice professional.
MSU also offers current and prospective students the opportunity to:
Graduate in 16-18 months - Saving Time and Money
Transfer up to 80 credits from professional training and prior college credits
Receive a free personal assessment of your professional training
Build a strong network of peers by completing the program with the same student group from start to finish.
Financial Aid is available
"Once I started the program, I realized that this is the perfect format for me. The scheduling is flexible, but still regimented enough to require the student to budget time effectively." Tony Peluso, ADCJ Student.
Progressive correctional organizations demand effective leaders – people who can motivate others to work together and produce positive results. Mountain State University's leadership degrees provide you with the necessary skills for success.
Whether you want to advance within your current organization or embark upon a new challenge, a combined Leadership and Criminal Justice degree from an accredited institution such as Mountain State University offers a leg up in the criminal justice field.
"If you are looking for a comprehensive program for the aspiring or current criminal justice manager, this is the one." Alan Brooks, ADCJ Graduate (Marion County Sheriffs, Florida).
How it Works
Using a proven system of learning that combines textbooks, DVD and CD multimedia presentations, and online computer resources, core program courses can be completed in as few as 18 months. Add the convenience of five enrollment start dates, unprecedented levels of support, and you're on your way to increasing your earning potential. Currently enrolling for the FALL B Term
About Mountain State University
Founded in 1933, Mountain State University is a not-for-profit university serving students on 4 campuses and through distance learning. Mountain State University is accredited by the Higher Learning Commission and is a member of the North Central Association. Mountain State University is an Equal Opportunity/Affirmative Action employer and educational institution. Mountain State University, Admission Processing Department, PO Box 9003 Beckley, WV 25802-9003.
>> Currently enrolling for the FALL B Term. Learn more about Bachelors of Science in Organizational Leadership with concentration in Criminal Justice Administration.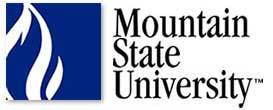 ---
MORE NEWS…
MODOC appoints new Deputy Division Director
By Jim Montalto, Corrections.com News Editor
Mike Kemna will oversee seven Missouri Department of Corrections centers as the Adult Institutions division's Deputy Division Director. His appointment will take effect August 15, 2007.
"Mike Kemna brings 29 years of Department experience to this position, including 19 years as Superintendent," MODOC Director Larry Crawford said in a statement. "He helped open Western Missouri Correctional Center and Crossroads Correctional Center in Cameron. He has a great work ethic and impeccable integrity. Mr. Kemna's knowledge of institutional operations will assist him in his new capacity."
In 1978, Kemna joined the MODOC as a probation and parole officer. He became a corrections caseworker in 1981 at the Algoa Correctional Center, and was then promoted to a functional unit manager in 1983. He also was Associate Superintendent at Missouri's Eastern Correctional Center in 1986 before being promoted to Western Missouri Correctional Center's superintendent role in 1988. He transferred to the maximum-security Crossroads Correctional Center in 1996 and helped the facility open a year later.
Kemna earned his Bachelor of Science degree in social science in 1978 from Central Missouri State University.
---
Job Postings
Jackson County, Missouri
Corrections Officer
Givigenics, Arizona
Captain
Givigenics, Arizona
Assistant Warden
Federal Reserve Bank of Kansas City, Missouri
Kansas City Protection Officer
Federal Reserve Bank of Kansas City, Nebraska
Omaha Protection Officer
Federal Reserve Bank of Kansas City, Colorado
Denver FRB Law Enforcement Officer
Las Vegas Metropolitan Police Department, Nevada
Corrections Recruit
Monterey County, California
DA Investigator I
Hennepin County, Minnesota
Resident Youth Worker
Wyoming Department of Corrections, Oklahoma
Contract Monitor
Ada County Sheriff's Office, Idaho
Physician Assistant/Nurse Practitioner
Wyoming Department of Corrections, Wyoming
Probation & Parole Agent
Compass Group/Canteen, California
Regional Sales Director - Corrections Dining Services
California Department of Corrections and Rehabilitation, Californiaa
Clinical Social Worker (Health/CF)-Safety