Career Update
Thursday | August 2, 2007
CAREER UPDATES
The latest job openings and career information from Corrections.com
---
Be the Next Leader in the Corrections or Juvenile Justice Fields
By Eastern Kentucky University
Published: 08/2/2007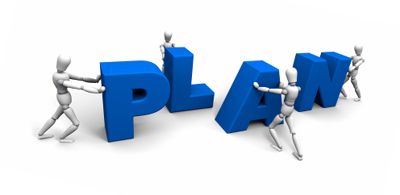 A recent report by the Pew Charitable Trusts Public Safety Performance Project expects extraordinary growth in the areas of corrections and juvenile justice with an additional 192,000 prisoners expected by 2011. In addition, the U.S. Department of Labor projects that employment in the complex fields of corrections and juvenile justice will continue to grow by 9 to 17% through 2014.
Consequently, leaders are needed in these areas to manage the growth and evolving issues in these professions. The field is ripe with salary opportunities and leadership positions for professionals who have the right education.
Finally, There Are Online Degree Programs Designed to Meet the Employment Needs of the Adult Corrections and Juvenile Justice Professions
At Eastern Kentucky University, our online Master's and Bachelor's degree programs are here to meet the needs of future leaders and correctional and juvenile justice administrators. Our graduates have gone on to become consultants, parole board members, and state Commissioners of Corrections. A higher education degree will set you apart from your peers, increase your earning potential, and open up professional opportunities not available to people without advanced education.
Established Degree Programs Now Available Online
If you work in the specialized fields of adult corrections or juvenile justice, you need a degree program that is dedicated to those fields. Eastern Kentucky University's Department of Correctional & Juvenile Justice Studies has been committed to higher education in the fields of adult corrections and juvenile justice for more than 20 years by offering Master of Science and Bachelor of Science degree programs.
Eastern Kentucky University recognizes that the demands of our changing world and the daily circumstances of adult students have created a need to offer online courses and degree programs. Now, the degree programs traditional students have been learning from are available completely online. These online programs allow professionals to advance their education and career opportunities with maximum flexibility and convenience.
Faculty and Subject Matter Dedicated to Adult Corrections and Juvenile Justice
Unlike a general criminal justice degree, our programs are devoted exclusively to the areas of adult corrections and juvenile justice.
Learn from faculty members who have considerable practitioner and research experience in these fields.
Interact with other adult correctional and juvenile justice professionals.
Participate in course work focused on current issues in your field and addresses the challenges you face in the work place.
Topics covered through coursework or discussion boards include:
Dealing with Substance Abusing Offenders
Working with Mentally Ill Inmates
Female Offenders
Legal and Ethical Issues
Increased Professionalism Through an Advanced Education
In addition to the knowledge gained from advanced degrees, students will increase their verbal and written communication skills, analytical and research skills, and problem-solving abilities.
Dynamic correctional organizations recognize that all of these skills are vital for advanced careers. By fine-tuning these skills and completing an advanced degree, students will epitomize the emphasis on professionalism in the field and be better prepared for the additional duties required in supervisory positions.
Receive more information about the Online Bachelor of Science in Correctional & Juvenile Justice Studies.
Receive more information about the Online Master of Science in Correctional/Juvenile Justice Studies.
© 2005 EKU College of Justice & Safety :: Comments to College of Justice & Safety:: 354 Stratton Building :: 521 Lancaster Avenue :: Richmond, KY 40475 :: 859.622.3565 .
---
MORE NEWS
New wardens for Kentucky
By Jim Montalto, Corrections.com News Editor
FRANKFORT, KY – Mervin (Merv) Haddix has been promoted to Deputy Warden of Kentucky's Frankfort Career and Development Center.
He became a CO in 1982 at the Kentucky State Reformatory, and worked his way up to Sergeant in 1985, Lieutenant in 1989, CERT Commander 1991, and then Captain in 2002 at the Kentucky Correctional Institution for Women. He then became correctional unit administrator for KSR in 2005 and at Roederer in 2006. Haddix has supervised a pre-release program, academic school, and inmate legal aid office. He also serves as Central Region CERT Commander and is heavily involved in CERT training.
"Haddix is a great fit for FCDC," said Kentucky Department of Correction's Deputy Commissioner James Schomig in a statement. "He brings a wealth of skills and knowledge to the position and will be a true asset to the facility."
Greg Howard has become Deputy Warden of the Kentucky State Penitentiary in Eddyville.
He began his career as a Kentucky State Reformatory CO in 1991. He became Sergeant in 1994, Lieutenant in 1996, Classification & Treatment Officer in 1996, Captain in 2001, Training Instructor and Unit Administrator in 2004 and Program Administrator in Central Office in 2006. Howard also has been a CERT team commander at the Kentucky State Reformatory, and a statewide CERT commander, statewide administrator for the hostage negotiation team, and departmental representative for homeland security. Read more
---
Job Postings
Detroit, Michigan
Psychiatrist
Idaho
Reserve Deputy
Givigenics, Arizona
Assistant Warden
New Mexico
Corrections Officer
Federal Reserve Bank of Kansas City, Nebraska
Omaha Protection Officer
Federal Reserve Bank of Kansas City, Colorado
Denver FRB Law Enforcement Officer
Las Vegas Metropolitan Police Department, Nevada
Corrections Recruit
Monterey County, California
DA Investigator I
Hennepin County, Minnesota
Resident Youth Worker
Wyoming Department of Corrections, Oklahoma
Contract Monitor
Ada County Sheriff's Office, Idaho
Physician Assistant/Nurse Practitioner
Wyoming Department of Corrections, Wyoming
Probation & Parole Agent
Compass Group/Canteen, California
Regional Sales Director - Corrections Dining Services
California Department of Corrections and Rehabilitation, Californiaa
Clinical Social Worker (Health/CF)-Safety