This Week's Corrections Connection
Wednesday | August 8, 2007
EDITOR'S CORNER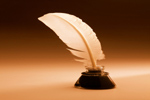 The Corrections Connection is branching out to cover more international corrections news to show our readers what goes on beyond their corrections world. This week, we showcase our first international feature about the United Kingdom's recent sentencing policy, which seems to be creating quite a ripple through their justice system. We'll have more stories here and on Corrections.com that introduce other corrections concepts going on in different countries around the world. In the meantime, we invite our international readers to let us know about their country's ideas and programs.
Jim
Tell us what you think at editor@corrections.com.
FEATURED STORY
How long you in for?
By Ann Coppola

How general sentences are impacting the UK corrections system


It might sound a little ludicrous to hear a judge sentence an offender for "one day to life." In the United Kingdom, however, courts are handing out sentences like these by the thousands, due to a recent policy that has fundamentally changed the British justice system.

The Indeterminate Sentence for Public Protection (IPP) incarcerates offenders without informing them of how long they will be in prison. As of April 2007, there were 2,547 prisoners serving IPP sentences, and today the figure is estimated to be nearly 3,000.

"It has become simply the biggest issue in local prisons anywhere in the country at the minute," says Prison Reform Trust Head of Policy, Will Higham. His agency predicts that more than 12,000 people will be serving IPPs by 2012.

Indeterminate sentences were introduced by Parliament in the 2003 Criminal Justice Act and were enforced beginning in 2005. Opponents say the UK was blindsided by the policy change. More
Have an article or story idea? Send them to editor@corrections.com.
READER FEEDBACK
Regarding 1.7 million's a crowd, 7/30/07
I also agree that the growing population of inmates is increasing. There also is a steady increase in the juvenile population. I have seen family reunions in jail with mothers, daughters, sons and fathers as well as cousins and uncles and aunts. They seem to think it's cool to meet up there.

I think the biggest problem is that there is not that much available for inmates that are convicted felons once they get out. All employment applications ask the same question; "Are you a convicted felon?" Once that is told, the job is basically a no hire.

Then there is no guidance for some of the juveniles who have learned from parents that it's okay to go to jail, it's okay to sell drugs or rob, steal and hurt others. This country needs to go back to the basics; when family was most important and where your name and reputation meant something. There needs to be more opportunities available for those who want to get their life straight with programs and real job opportunities. These juveniles need to see some hope for them after jail. They are our future, and as of right now, our future doesn't look so bright.
GS

Regarding Know your body language, 8/1/07
I'm a CDCR correctional lieutenant - same type of background as Sgt. Evert. As the primary instructor on our tactical team, I noticed a huge difference in our team when we decided to spend some time getting back to the basics. Everyone wants to run, but before you run, you need the basics - good shoes, good form, proper stretching, and so on. If you've been at the "run" stage for awhile, sometimes you have to slow down, just to get back in touch with your foundation.

Evert's articles, to me, get people back to their foundation. I like that. I appreciate that. I'll admit, as an instructor myself, I was originally viewing his philosophies with a very critical eye, because too many instructors are self-serving. Too many just want to be heard. He obviously is not of that breed. His articles are meant to make people better people, and to make them safer. Also, his veiws on the importance of a good home life, which breeds a good officer are well taken. I agree, and unfortunately, this is too often overlooked during training sessions. Good job.
Rob Sharkey

Have an opinion? Send them to editor@corrections.com.
LOOKING AHEAD
Developing Stories

Upcoming stories on Corrections.com and the Corrections Connection ezine

Parolee DNA testing
Prison Town USA
Your stories - what practitioners do in their off-time

Focus Issues 2007




September
Education & Training - What's new from area conferences

October
Health - Coverage of current health issues and programs



Submit an idea for a focus issue




CORRECTIONS.COM FEATURE STORIES
Spread the word
What if you wanted to let COs everywhere know how an inmate in your facility hides a cell phone under his headphones? Or publicly thank an officer for working late to fix some broken cell windows? There is a way: online forums, message boards, and blogs have opened the corrections communication floodgates. More
Testing, education and access
The Infectious Diseases in Corrections Report recently released its summer issue, and the editors use it to renew the call for more attention to inmates suffering from HIV/AIDS. More
Success behind emergency management
The fact that someone has risen through the ranks to the position of Superintendent or Warden does not in itself mean that he/she has the knowledge or skills necessary to command an emergency operation. More
BUSINESS NEWS
Med101store.com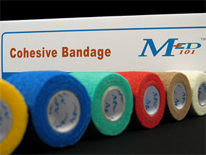 Med101store.com, a leading supplier of disposable medical supplies, sells directly from the warehouse to health care departments and prisons in 48 states. It's an unprecedented move that promises to impact the way medical supplies are purchased in this country.

"With the Internet, a lot of manufacturers like Dell computers have already successfully eliminated the middle man to save the customer money," says Joe Giovinco, President of Med 101, "now we are the first to do it for medical supplies." Learn more.
Med 101 Allows Medical Staff To Buy Direct and Save 40%
Last December Med101store.com opened its doors and began selling disposable medical supplies direct from the warehouse, an unprecedented move that promises to impact the way medical supplies are purchased in this country. More
Federal Bureau of Prisons licenses ATG's pharmacy administration system
The Federal Bureau of Prisons (Bureau) has licensed ATG's Pharmacy Administration System for all its 114 institutions nationwide. The system has been successfully piloted and full deployment is expected to be completed in 24 months. More
Community Education Centers acquires CiviGenics
Community Education Centers, Inc. (CEC), the leading provider of offender reentry services, today announced that it has acquired CiviGenics, Marlborough, Mass., the largest provider of in-prison treatment programs. More
CAREER WATCH
Southern States Correctional Association honors chaplain

The Southern States Correctional Association has recognized Manning Correctional Institution chaplain Thyra Adams Briggs for its corrections support staff of the year award. Read more

Visit our job center today

Employers:

Job Seekers:
EVENTS
Correctional Security Conference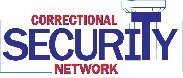 The 4th Annual Correctional Security Conference is scheduled for Sunday, September 30th--Wednesday, October 3, 2007 at the Millennium Hotel in Cincinnati, OH. This annual conference is designed to specifically address correctional security issues and is tailored for correctional supervisors, correctional services administrator, intelligence officers, wardens and superintendents. The theme for this year's event is:


"From Towers to Technology: Safety and Security Through Technology and Training".
For more information on the conference or to register as an exhibitor, please visit our website at www.correctionalsecurity.org to download the conference registration brochure, or contact Becky Ritchey, Conference Director at 859-622-6163 or ekutrc@aol.com

2007 Conference Hosted by the:
Correctional Security Network, Inc.
Ohio Department of Rehabilitation and Corrections
Ohio Department of Youth Services
Hamilton County Sheriff's Office
Federal Bureau of Prisons
Eastern Kentucky University-College of Justice and Safety
The Corrections Connection

ACA 137th Congress of Correction
Date: 8/10 - 8/15/07
A valuable opportunity for all corrections professionals, in both treatment and security. More
Recognizing, Understanding & Managing the Problem Public Safety Employee
Date: 8/20/07
Public Safety agencies nationally face the problem of administrators and supervisors spending a disproportionate amount of time dealing with malcontent and disgruntled employees.More
Physical Surveillance
Date: 8/20 - 8/24/07
This training will provide the participant the knowledge of proper planning methods and techniques for conducting a successful foot, vehicle and stationary surveillance operation in an urban setting. More
QUOTE OF THE WEEK
"The public will believe anything, so long as it is not founded on truth."
- Edith Sitwell, (1887 - 1964)
English biographer, critic, novelist, & poet

Unsubscribe