Career Update
Thursday | August 16, 2007
CAREER UPDATES
The latest job openings and career information from Corrections.com
---
Leaders take their own paths. It's time to follow yours for career success.
By Mountain State University
Published: 08/16/2007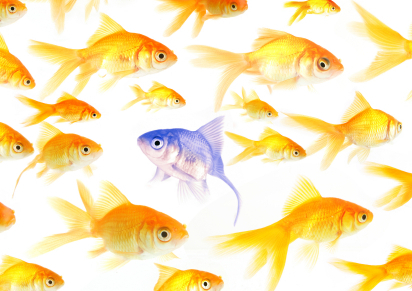 Some people are content staying hidden in the pack and hoping that their career path will just develop over time. True leaders become successful by staying ahead of the pack. True leaders find and utilize the tools they need to get where they want to go.
Mountain State University can provide corrections practitioners with the tools for a successful career path with two very unique online and accredited degrees:
Utilize the Advantages of a Mountain State Online Degree
Corrections professionals can make Mountain State's affordable online leadership degrees work for them because they can be completed quickly and conveniently.
"Once I started the program, I realized that this is the perfect format for me. The scheduling is flexible, but still regimented enough to require the student to budget time effectively." Tony Peluso, Mountain State student.
Programs Developed for Corrections Professionals
Learn completely online from wherever you are
Transfer up to 80 professional training and college credits
Build a strong network of peers by studying with the same students from start to finish
Take advantage of financial aid opportunities
Enjoy a higher level of interaction with faculty and peers compared to traditional campus-based programs
Graduate in little as 18 months
"If you are looking for a comprehensive program for the aspiring or current criminal justice manager, this is the one." Alan Brooks, Mountain State graduate (Marion County Sheriffs, Florida).
About Mountain State University
Founded in 1933, Mountain State University is a not-for-profit university serving students on 4 campuses and through distance learning. Mountain State University is accredited by the Higher Learning Commission and is a member of the North Central Association.
Mountain State University is an Equal Opportunity/Affirmative Action employer and educational institution. Mountain State University, Admission Processing Department, PO Box 9003 Beckley, WV 25802-9003.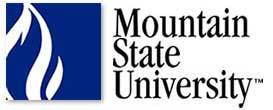 ---
MORE NEWS
Southern States Correctional Association honors chaplain
By Jim Montalto, Corrections.com News Editor
The Southern States Correctional Association has recognized Manning Correctional Institution chaplain Thyra Adams Briggs for its corrections support staff of the year award.
She is the first South Carolina employee to receive this honor. She also is the only chaplain who provides spiritual guidance to more than 800 inmates at the Columbia-based correctional facility. In addition, Briggs helps develop inmate re-entry programs.
"Chaplain Briggs brings professionalism and a true sense of calling to her work in the penitentiary," says Manning Warden, Raymond Reed, Jr. "She is by far one of the most dedicated chaplains I have had the privilege to work with."
Chaplain Briggs received her award in July at the annual Southern States Correctional Association training conference in Louisville, Kentucky. The 70-year-old association is comprised of 14 states, and includes representatives from the private sector and from federal, state, county and city governments.
---
Job Postings
Red Onion State Prison, Virginia
Psychology Associate
County of Santa Clara, California
Director of Sheriff's Administrative Services
Nevada Dept. of Corrections
Corrections Officer
Dakota County Sheriff's Department, Minnesota
Inmate Program Coordinator
Givigenics, Arizona
Captain
Givigenics, Arizona
Assistant Warden
Federal Reserve Bank of Kansas City, Missouri
Kansas City Protection Officer
Federal Reserve Bank of Kansas City, Nebraska
Omaha Protection Officer
Federal Reserve Bank of Kansas City, Colorado
Denver FRB Law Enforcement Officer
Las Vegas Metropolitan Police Department, Nevada
Corrections Recruit
Monterey County, California
DA Investigator I
Hennepin County, Minnesota
Resident Youth Worker
Wyoming Department of Corrections, Oklahoma
Contract Monitor
Ada County Sheriff's Office, Idaho
Physician Assistant/Nurse Practitioner