This Week's Corrections Connection
Wednesday | September 26, 2007
EDITOR'S CORNER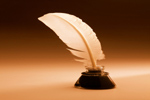 Corrections veterans Gene Atherton and Jason Heaton share their experience and ideas behind the qualities that should exist in effective leaders. The three-part series will discuss various leadership characteristics, ones we could all strive to attain if we are to do our best whatever the venture.
Jim
FEATURED STORY
Leadership for the 21st century - A human approach
By Jason Heaton and Gene Atherton

Inside great leaders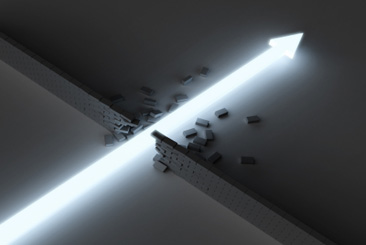 Throughout our careers in corrections we have been students of the kinds of behavior that make the best, most effective leaders. During our experience with correctional leadership training over the years, we have been exposed to a large number of senior role models and important information on leadership from places such as the Center for Creative Leadership in Colorado Springs, Colorado, and the National Institute of Corrections. Further, we observed the behavior of persons we have admired most as leaders in our individual work environments.

Driven by an ongoing curiosity about what works best, the fundamental question we have always asked is, "What common threads run through all these examples of excellence?" In directly questioning many of those leaders, we found that they also were mindful of what seemed to work best for them and they, also, looked to others.

They too had developed themselves over their career by studying the successes of others. This article will describe our version of the best characteristics of leadership – the characteristics that are need for success in the 21st century. We believe they are basically human characteristics. More
Send us your article or story idea.
READER FEEDBACK
Regarding We remember still, 9/12/07

I was a volunteer firefighter on 9/11 and I lost family and friends that day. I had to learn to deal with this in order to live again. Many people had good advice, but there is always that one person that sticks out from the rest, and it was a Corrections Officer.

When some of my guys went to New York, they thought I was with them because I was always at any and every emergency you can think of. However, I was not there like they thought. It was only when they came home did they find out I was safe after looking for me in the rubble. For some time after that I had a hard time dealing with the thought that someone might have died trying to find me.

It wasn't until I met my wife, who is a CO, that I learned to instead thank God that I'm alive. She taught me that it was not meant for me to be there. When 09/11/2007 came around, I thanked God for this day and for my wife, the CO. Even though we are not together anymore, I salute her.
A. Godley-Cooper, U.S. Army National Guard and Past Rescue 5-Squad Conn. FD volunteer

Have an opinion? Send them to editor@corrections.com.
LOOKING AHEAD
Developing Stories

Upcoming stories on Corrections.com and the Corrections Connection ezine

Medical Security
Discussion with FLDOC on hurricane and emergency response
Lurking Beneath the Surface

Focus Issues 2007




October
Health - Coverage of current health issues and programs

November
Legal roundup/review of current cases

December
The corrections impact on the community



Submit an idea for a focus issue




CORRECTIONS.COM FEATURE STORIES
Lockdown Luxury
The number of puns you could think of is probably endless, like "from hard time to French wine" or "from daily count to thread count." That's because one Massachusetts corrections landmark has gone – here's one more – from barbed wire to braised ribs. More
More kids on the block
When you hear the word 'networking,' things like MySpace, eHarmony, and career fairs probably come to mind. 'Juvenile justice' most likely is not the phrase that might pop into one's head, but that's exactly what a group of juvenile corrections and detention veterans want you to think of. More
The Supervision Bowl
Fall is here and football season may have just begun, but for community supervision professionals the Super Bowl is coming about four months early, without all the potato chips and expensive commercials. More
BUSINESS NEWS
Allen County Sheriff's Dept. signs 5-year phone contract with PCS
Public Communications Services, Inc. (PCS) a leading provider of inmate communications services to the corrections industry, is pleased to announce that Allen County, Fort Wayne Indiana Sheriff's Department has signed a 5-year contract with PCS for their inmate telephone services. More
Syscon Presents Prison Gangs' Management Solution To National Major Gangs Task Force
Syscon Justice Systems, the world's leader in offender management systems, announced today that it will officially launch its new Security Threat Groups (TAG STG) application during a luncheon speech and presentation More
DuPont Personal Protection Introduces Tychem® QC for Corrections
DuPont, the maker of Kevlar® and a leader in protective apparel for nearly 40 years, has introduced a new garment for corrections officers, DuPont™ Tychem® QC for Corrections. More
CAREER WATCH
Mass. Sheriff honored for reform, innovation

Guy Glodis, Sheriff of Worcester County, Massachusetts, recently received the 2007 John R. Manson–Carl Robinson Award for his commitment to corrections reform and innovation. He was honored by the New England Council on Crime and Delinquency for his efforts in introducing more than 15 new programs at the Worcester County Sheriff's Office and for his aggressive reform agenda, which was based on inmate rehabilitation and community service. Read more

Visit our job center today

Employers:

Job Seekers:
EVENTS
National Conference on Correctional Health Care
Date: 10/13 - 10/17/07
Reap the Rewards Besides attending the dozens of concurrent sessions, be sure to take advantage of all that the National Conference has to offer: Preconference seminars, including in-depth review of the NCCHC prison, jail and juvenile standards...More
Medicine in the Face of Addiction
Date: 10/14 - 10/15/07
According to a 2006 Bureau of Justice Statistics study, 74% of state prisoners and 76% of jail inmates were dependent on or abusing drugs or alcohol. Thus correctional physicians must remain up-to-date on treatment advances to treat patients with drug addiction problems. More
International Association of Correctional Training Personnel
Date: 10/14 - 10/17/07
Join IACTP in Charleston, West Virginia, for the 23rd Annual Trainers' Conference hosted by the West Virginia Department of Corrections. More
QUOTE OF THE WEEK
"Opportunity is missed by most people because it is dressed in overalls and looks like work"
- Thomas A. Edison (1847 - 1931)

Unsubscribe