This Week's Corrections Connection
Wednesday | November 21, 2007
EDITOR'S CORNER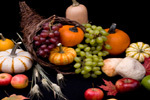 This week we take a gander at what Corrections Connection guest contributor Art Bowker has to say about cyber crime. These offenses and those committing them could go unnoticed because of their unobtrusive nature, but they're dangerous just the same. Bowker details what cyber crime is all about and offers some helpful tips to fight it. Once you've digested that, enjoy your your holiday dinner the best way you can. Happy Thanksgiving to one and all.
Jim
FEATURED STORY
Supervising the cyber-offender: Are you ready?
By Art Bowker

The real threat of virtual crime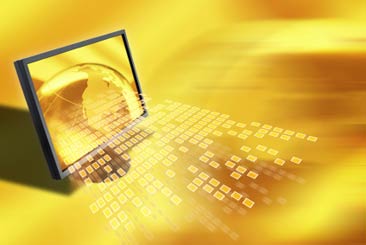 Computers are a legitimate tool for offenders trying to become productive members of society. However, technology's use can dramatically increase the effects of criminal behavior and therefore poses a unique risk to the community. "Traditional offenders" have found the computer to be a highly effective tool in counterfeiting checks and currency that can be readily passed.

Sex offenders, from the safety of their homes, can use a computer to anonymously "groom" numerous children simultaneously for later molestations or distribute their "collections" to hundreds of other offenders, or even to children, with the click of a mouse. Hackers can travel through cyberspace to other states or countries and harness the collective power of hundreds of computers to launch denial of service attacks that can cripple public and private computer networks. These examples demonstrate that probation, parole and pretrial officers must learn to manage the high risk cyber-offender. Full Story
Send us your article or story ideas.
READER FEEDBACK
Regarding Simple place for a simple man, 10/31/07

This was such a good article. Well told and written. We need to read more about affirmative things taking place, encouraging us that our work is not wasted time and energy, that dedication to this correctional work makes a difference somewhere. Lead on.
From a reader on the Corrections.com feedback page.

See more reader comments

Have an opinion? Send them to editor@corrections.com.
LOOKING AHEAD
Developing Stories

Upcoming stories on Corrections.com and the Corrections Connection ezine

Women's Handbook
South Carolina horses
Cyberspace conference

Focus Issues 2007




December
The corrections impact on the community




Submit an idea for a focus issue




CORRECTIONS.COM FEATURE STORIES
Bringing inside voices out
Class is in session at Michigan's Ryan Correctional Facility and Professor Lora Lempert couldn't be happier. The University of Michigan-Dearborn professor is one of more than 100 college professors around the United States taking their students into a prison or jail for the semester as part of the Inside-Out Prison Exchange program. Full story
Gang Culture: From the Inside & Out, Part II
The criminal street gangs and violent groups identified within correctional settings are identified as "Security Threat Groups," "Security Risk Groups," and/or "Disruptive Groups". Full story
Communications compass
Imagine that you are disoriented in thick and impenetrable woods. You have no idea how to find your way out. You are without a GPS, cell phone, flare, and the most basic tool to help with one's bearings: the compass. Without those tools, can you imagine the helplessness of not knowing where to go? Full story
BUSINESS NEWS
BINJ Laboratories
BINJ Laboratories, Inc. is an innovative technology company that specializes in cell phone and signal detection, defense electronics, and corrections and public safety communications. Led by three electronic warfare engineers with over 100 years in system engineering experience, BINJ Labs has developed a first-of-its-kind, wireless Cell Phone Detection System under the direction of corrections technologists from the Federal Bureau of Prison, New York, Pennsylvania, and Massachusetts Department of Corrections. Learn more.
Bob Barker Company appoints Jeff Hale as Chief Operations Officer
Bob Barker Company recently announced the appointment of Jeff Hale to the role of Chief Operations Officer (COO). Jeff comes to the Bob Barker Company with more than 20 years of experience in operations involving purchasing, information technology, inventory control, distribution, manufacturing, transportation and logistics. More
Bob Barker Company appoints Greta Roach as marketing manager
Bob Barker Company recently announced the appointment of Greta Roach to the role of marketing manager. Greta will be responsible for developing marketing strategies and executing the production of the company's extensive product catalog. More
Allen County Sheriff's Dept. signs 5-year phone contract with PCS
Public Communications Services, Inc. (PCS) a leading provider of inmate communications services to the corrections industry, is pleased to announce that Allen County, Fort Wayne Indiana Sheriff's Department has signed a 5-year contract with PCS for their inmate telephone services. More
CAREER WATCH
Two more promotions in Missouri

Jean Ann Johnson will become Western Missouri Correctional Center's (WMCC) new warden on November 26, 2007. Also on that date, Steve Larkins becomes warden for Eastern Reception, Diagnostic and Correctional Center (ERDCC). Full story

Visit our job center today

Employers:

Job Seekers:
EVENTS
CISM: Advanced Group Crisis Intervention
Date: 12/4 - 12/5/07
This program has been designed to provide participants with the latest info on critical incident stress management techniques and post-trauma syndromes. More
Emotional Survival for Public Safety Personnel
Date: 12/10/07
This course addresses the dynamics of a public safety career. We enter as idealistic and committed employees and along the way have to find ways to avoid becoming cynical, angry and self destructive. More
The Problem Student Problem-Solver Workshop Phoenix AZ
Date: 12/13 - 12/14/407
Got Problem Kids? Here's your Problem Student Problem-Solver Conference. You name the problems and this workshop delivers hundreds of immediate, problem-stopping answers. More
QUOTE OF THE WEEK
"I awoke this morning with devout thanksgiving for my friends, the old and the new."
- Ralph Waldo Emerson (1803 - 1882), U.S. essayist & poet

Unsubscribe