This Week's Corrections Connection
Wednesday | November 28, 2007
EDITOR'S CORNER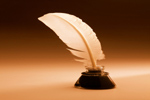 Our final piece relating to this month's legal focus deals with a lawsuit that we're pretty sure the New York State DOC didn't see coming. An officer filed suit for an offensive manual geared specifically toward female employees. That might not have been the NYDOC's intention, but when today's women are told how to act according to guidelines that seem to come from the 1950s, there's bound to be some controversy.
Jim
FEATURED STORY
Unhelpful hints
By Ann Coppola

When good intentions go bad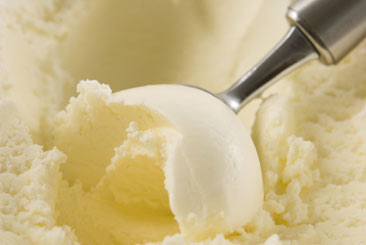 Usually, when we give advice, we think we're being supportive, but despite the good intentions we can end up offending the one we're trying to help. It would make matters worse if your words of wisdom prompted a million dollar lawsuit, which is exactly what's happening to corrections officials in New York.

The New York State Department of Correctional Services is in hot water over a handbook it recently had to stop distributing to female officers graduating from the department's academy. The 19-page booklet was written by officials in the 1980s to help women anticipate the challenges they would face in their new jobs. This seemed harmless enough, except for one problem: the booklet hadn't been updated in a long time. A very long time. Full Story
Send us your article or story ideas.
READER FEEDBACK
Regarding Understanding aggressive youth, 10/29/07

I thought this article was very informative. I married a man one-and-a-half years after he was released from prison, and it was like walking on hot coals. He was everything you described in your article. He went into the system at twenty-three, however he didn't have the maturity of a man his age, and he didn't have parental upbringing.

Three-and-one-half years later I divorced him for extreme mental cruelty. These individuals need counseling during their stay and after for several years, along with a tremendous amount of support from their communities.
AM

See more reader comments

Have an opinion? Send them to editor@corrections.com.
LOOKING AHEAD
Developing Stories

Upcoming stories on Corrections.com and the Corrections Connection ezine

Advancing cultural competence
Self awareness
Report from a still defunct Louisiana playground

Focus Issues 2007




December
The corrections impact on the community




Submit an idea for a focus issue




CORRECTIONS.COM FEATURE STORIES
The ultimate Use-of-Force report
You have just been involved in a stressful and violent situation. Your body has just had a major surge of adrenaline along with other chemicals that will be coursing through your system for hours. Full story
Back on the right track
When the glory of their racing days are over, not every thoroughbred gets to retire to greener pastures. Some horses are neglected and abused, making them frightened, aggressive, and untrusting animals. Full story
Supervising the cyber-offender: Are you ready?
Computers are a legitimate tool for offenders trying to become productive members of society. Full story
BUSINESS NEWS
BINJ Laboratories
BINJ Laboratories, Inc. is an innovative technology company that specializes in cell phone and signal detection, defense electronics, and corrections and public safety communications. Led by three electronic warfare engineers with over 100 years in system engineering experience, BINJ Labs has developed a first-of-its-kind, wireless Cell Phone Detection System under the direction of corrections technologists from the Federal Bureau of Prison, New York, Pennsylvania, and Massachusetts Department of Corrections. Learn more.
Bob Barker Company appoints Jeff Hale as Chief Operations Officer
Bob Barker Company recently announced the appointment of Jeff Hale to the role of Chief Operations Officer (COO). Jeff comes to the Bob Barker Company with more than 20 years of experience in operations involving purchasing, information technology, inventory control, distribution, manufacturing, transportation and logistics. More
Bob Barker Company appoints Greta Roach as marketing manager
Bob Barker Company recently announced the appointment of Greta Roach to the role of marketing manager. Greta will be responsible for developing marketing strategies and executing the production of the company's extensive product catalog. More
Allen County Sheriff's Dept. signs 5-year phone contract with PCS
Public Communications Services, Inc. (PCS) a leading provider of inmate communications services to the corrections industry, is pleased to announce that Allen County, Fort Wayne Indiana Sheriff's Department has signed a 5-year contract with PCS for their inmate telephone services. More
CAREER WATCH
DOC veteran returns as Chief Deputy Secretary

Long-time Washington Department of Corrections manager, Eldon Vail, was appointed Chief Deputy Secretary after Secretary Harold Clarke created the new position to promote effective coordination between WADOC divisions and departments. Full story

Visit our job center today

Employers:

Job Seekers:
EVENTS
CISM: Advanced Group Crisis Intervention
Date: 12/4 - 12/5/07
This program has been designed to provide participants with the latest info on critical incident stress management techniques and post-trauma syndromes. More
Emotional Survival for Public Safety Personnel
Date: 12/10/07
This course addresses the dynamics of a public safety career. We enter as idealistic and committed employees and along the way have to find ways to avoid becoming cynical, angry and self destructive. More
The Problem Student Problem-Solver Workshop Phoenix AZ
Date: 12/13 - 12/14/407
Got Problem Kids? Here's your Problem Student Problem-Solver Conference. You name the problems and this workshop delivers hundreds of immediate, problem-stopping answers. More
QUOTE OF THE WEEK
"Laws are like sausages. It's better not to see them being made."
- Otto von Bismarck (1815 - 1898), German Prussian politician

Unsubscribe