>> what's your opinion?
jamestown0509
I do recall when I was in the Philippines at an Air Force warehouse we had a bat hit one of the airmen in the chest while he was riding a bike to get airplane parts. It scared the crap out of him... view full thread
---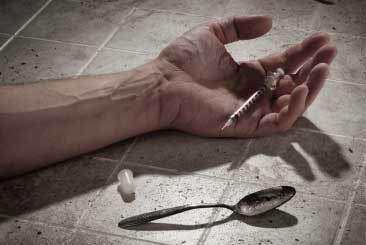 UMASS Medical School
In an effort to improve addiction treatments in prisons and jails across the country, the University of Massachusetts Medical School has partnered with four New England correctional systems to study approaches they are employing to provide medication-assisted treatment (MAT). "Correctional health leaders from state and county systems have come together to form this innovative collaborative," said Warren Ferguson, MD, professor and vice chair of Family Medicine and Community Health at UMass Medical School, director of academic programs for its Health and Criminal Justice Program, and founder and co-chair of the Academic and Health Policy Conference on Correctional Health...
read full story
Also this week:
---
Under general supervision, and assigned to the Detention Services Division, work involves classifying and assigning inmates to jail housing, explaining rules and regulations, maintaining security and control of an assigned area of facility, preventing violence and supervising inmate activity, directing visitors, supervising distributions of meals and services to inmates, operating central control panel, preparing various reports and logs, conducting periodic inspections, collecting and submitting evidence related to crimes, testifying in court and assuming other duties of Deputy Sheriff, as directed by policy, procedure and post orders... >> view full job posting
---
Upcoming Events
Business News
Reject your sense of injury and the injury itself disappears.


- Marcus Aurelius