>> what's your opinion?
Campi
Well I don't know. I have been at this for a while. I came in I was hazed/harassed by not only the inmate but also the staff and supervisors. Now after being here 11 years I know why. They are trying to pick off the weaker people before they get themselves or others hurt. The staff at my institution are like family. We fight, bicker, call each other names, and even throw toothpaste at each other. Kinda sounds like children at play. I know the guy who just smeared toothpaste on the receiver of my phone and called me to scream " Gotcha!"... view full thread
---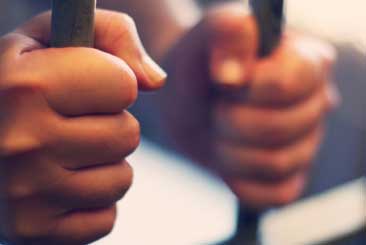 Dr. Susan Jones
The types of sexually abusive behaviors that inmates direct towards staff include verbal harassment, gesturing, exhibitionistic masturbation, and physical attacks. The management of this type of behavior from inmates towards staff can vary a great deal between jurisdictions. While all jurisdictions have mechanisms in place to deal with criminal physical attacks, other sexually abusive behaviors may not be as consistently addressed. In fact, the correctional culture may provide a level of acceptance for inmates who verbally harass staff, especially new staff...
read full story
Also this week:
---
At CRJ we change lives and strengthen communities by advancing policy and delivering individualized services that promote safety, justice, and inclusion. Responsible for the oversight of SJS programs including supervision of Program Directors, day to day functions, and coordination with internal and external departments and agencies... >> view full job posting
---
Upcoming Events
Business News
Adversity is the first path to truth.


- Lord Byron