>> what's your opinion?
Sgt.MBR
Does anyone know if there is a law, code or standard against this happening?? The jail I work at used to not do this and now they are allowing it and I'm not really sure I agree… I mean some of our meals that go out are tagged special for certain inmates what if this inmate decides he or she don't like them ya know... view full thread
---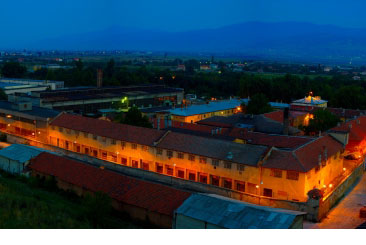 The corrections profession has been plagued by instances of boundary violations between their employee and inmates. Stories of corrections employees who have been fired for having sex with an inmate or of a corrections employee who fell in love with an inmate and helped the inmate escape from a correctional facility have been widely publicized. The boundary violations that occur in correctional facilities involve a wide range of behaviors but the violations that seem to get the most public attention are ones that involve sexual contact between inmates and correctional employees...
read full story
Also this week:
---
Featured Job
The Correctional Officer performs routine duties in accordance with established policies, regulations and procedures to maintain order and provide for the security, care and direct supervision of inmates/residents in housing units, at meals, during recreation, on work assignments and during all other phases of activity in a correctional facility... >> view full job posting
---
Upcoming Events
Business News
Defeat is not the worst of failures. Not to have tried is the true failure.


- George Edward Woodberry