>> what's your opinion?
guzey
Hey all first post, I'm a army corrections officer with 11 1/2 years experience covering duties such as Shu shift leader, assistant watch commander, vocational shop supervisor, Guantanamo bay and normal gen pop and Shu positions... view full thread
---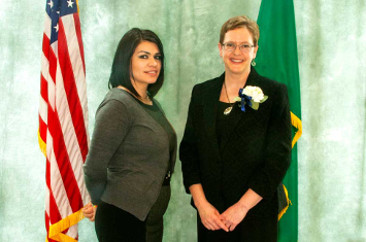 MONROE – Ensuring staff and inmates have a safe, inclusive environment is important to Maria Angel. Angel, who is an administrative assistant at Monroe Correctional Complex (MCC), recently received an Agency Award for Diversity at a ceremony in Tumwater, Wash. on April 14 for her work to educate staff and inmates about the lesbian, gay, bisexual, transgender, queer and intersex (LGBTQI) population...
read full story
Also this week:
---
Featured Job
The Correctional Officer performs a wide variety of correctional officer duties related to the operation of the Modified Community Correctional Facility, including transportation and supervision of inmates, and performs other related correctional officer work as required... >> view full job posting
---
Upcoming Events
Business News
To different minds, the same world is a hell, and a heaven.


- J. B. Priestley