This Week's Corrections Connection
Wednesday | December 5, 2007
EDITOR'S CORNER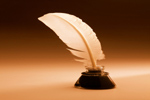 We begin December's editorial focus, corrections' impact on the community, with an article about one man's travels to the still-ravaged areas of Louisiana and Mississippi. Don Dease left for New Orleans after watching Katrina's destruction to see how he could help. In October, he went again only to find continued ruin, especially in areas where many COs live. He writes about what he finds and what corrections pracittioners can do to help their peers in need.
Jim
FEATURED STORY
Helping Katrina's kids
By Don Dease

Helping out one playground at a time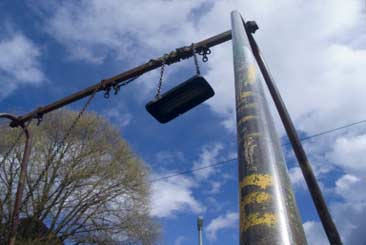 Several years ago, in the wake of Hurricanes Rita and Katrina, I wrote an article about my trips to take supplies to Louisiana and Mississippi and my observations along the way. In October, I had an opportunity to visit New Orleans, and want to share my experiences and observations with you again. Full Story
Send us your article or story ideas.
READER FEEDBACK
Regarding Supervising the cyber-offender: Are you ready?, 11/20/07

Thanks so much for mentioning our training, "Managing Sex Offenders' Computer Use," in your article. This is the first time we've been able to offer it since the Jessica's Laws have been passed around the country and we're very excited to get this info out to probation and parole officers who supervise this type of offender.
Diane Kincaid, Information Specialist, American Probation and Parole Association

See more reader comments

Have an opinion? Send them to editor@corrections.com.
SPONSORED CONTENT
ELECTRONIC MONITORING SERVICES FOR AS LITTLE AS 25 CENTS PER DAY

ShadowTrack is revolutionizing Home Electronic Monitoring pricing by offering it's Voice Biometric Curfew Monitoring Solution at an unheard of price of only 6 pennies per verification call. With the average enrollee receiving four calls per day, that is a total cost of 24 cents per day. Your department could easily set up a program that charges the enrollee as little as 1 to 2 dollars per day. That translates to incredible revenue potential for the department while at the same time offering an extremely affordable solution to the enrollee. The only additional fee is 195/mo to have complete access to the system and a one time 10 dollar per enrollment fee. Our enrollment department can even do the enrollments for you at no additional charge.
If you already manage your own in house electronic monitoring program or you are thinking of implementing your own program, ShadowTrack is the ideal solution to have as your primary form of managing curfews or as another tool that can be used with RF or GPS. ShadowTrack is an ideal tool to be used as a primary form of electronic monitoring with RF and GPS being a wonderful graduated sanction solution when an enrollee violates.
Please click here to visit our website or call me toll free at 877-396-0385 ext 101 to learn more. The setup is fast and simple.
Sponsored by

LOOKING AHEAD
Developing Stories

Upcoming stories on Corrections.com and the Corrections Connection ezine

Infectious Diseases in Corrections Report
Advancing cultural competence
Self awareness

Focus Issues 2007




December
The corrections impact on the community




Submit an idea for a focus issue




CORRECTIONS.COM FEATURE STORIES
Santa Ana, meet your match
Crime fiction writer Raymond Chandler once wrote that "anything can happen" when the hot, dry Santa Ana winds sweep through Southern California in the late fall and winter. Full story
Back on the right track
When the glory of their racing days are over, not every thoroughbred gets to retire to greener pastures. Some horses are neglected and abused, making them frightened, aggressive, and untrusting animals. Full story
Unhelpful hints
Usually, when we give advice, we think we're being supportive, but despite the good intentions we can end up offending the one we're trying to help. Full story
BUSINESS NEWS
BINJ Laboratories
BINJ Laboratories, Inc. is an innovative technology company that specializes in cell phone and signal detection, defense electronics, and corrections and public safety communications. Led by three electronic warfare engineers with over 100 years in system engineering experience, BINJ Labs has developed a first-of-its-kind, wireless Cell Phone Detection System under the direction of corrections technologists from the Federal Bureau of Prison, New York, Pennsylvania, and Massachusetts Department of Corrections. Learn more.
Specific Bag Becomes Part of Pacific Concepts
Pacific Concepts, Americas leading supplier of soft storage items for the corrections industry, is pleased to announce that Specific Bag has become part of its operation. More
Bob Barker Company appoints Jeff Hale as Chief Operations Officer
Bob Barker Company recently announced the appointment of Jeff Hale to the role of Chief Operations Officer (COO). Jeff comes to the Bob Barker Company with more than 20 years of experience in operations involving purchasing, information technology, inventory control, distribution, manufacturing, transportation and logistics. More
Bob Barker Company appoints Greta Roach as marketing manager
Bob Barker Company recently announced the appointment of Greta Roach to the role of marketing manager. Greta will be responsible for developing marketing strategies and executing the production of the company's extensive product catalog. More
CAREER WATCH
Ohio Department of Rehabilitation names south regional director

Lebanon Correctional Institution warden, Ernie L. Moore, has become the Ohio Department of Rehabilitation and Correction's new south regional director. He will supervise southern Ohio's 16 state prisons and their respective wardens. Full story

Visit our job center today

Employers:

Job Seekers:
EVENTS
Emotional Survival for Public Safety Personnel
Date: 12/10/07
This course addresses the dynamics of a public safety career. We enter as idealistic and committed employees and along the way have to find ways to avoid becoming cynical, angry and self destructive. More
The Problem Student Problem-Solver Workshop Phoenix AZ
Date: 12/13 - 12/14/407
Got Problem Kids? Here's your Problem Student Problem-Solver Conference. You name the problems and this workshop delivers hundreds of immediate, problem-stopping answers. More
QUOTE OF THE WEEK
"A good friend can tell you what is the matter with you in a minute. He may not seem such a good friend after telling."
- Arthur Brisbane, (1864-1936) American newspaper editor

Unsubscribe