>> what's your opinion?
Campi
Well considering that STG use tattoos to mark their people the admin should be concerned. Right now in Ohio we have the Heartless Felons. They were created in the juvi system and now they grew up and are getting serious foot holds in the adult system. If thats not enough for them to care and try to put their foot down nothing is... view full thread
---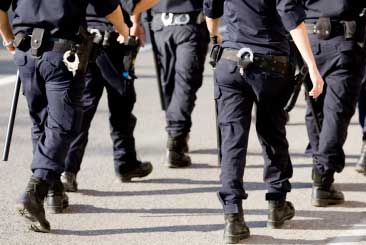 Correctional Officers (COs) have a suicide rate almost 40% higher than the rest of the US working population. Between 1999 and 2008, 17 COs died of self-inflicted gunshot wounds in the facilities where they worked. Wherever such deaths take place, colleagues and other prison staff are left to cope with suicide loss...
read full story
Also this week:
---
Featured Job
We are seeking a transformational leader who brings performance based management skills, a commitment to servant leadership, and the drive to inspire a culture of trust, creativity and commitment to the critical work of this agency and those it serves. Headquartered in Lincoln, Nebraska, the Nebraska Department of Correctional Services (NDCS) operates 10 institutions housing approximately 5,200 inmates statewide. The department's focus includes inmate programming and education, physical and behavioral health care, re-entry services, community programs, and adult parole. The Department is accredited by the American Correctional Association... >> view full job posting
---
Upcoming Events
Business News
A single sunbeam is enough to drive away many shadows.


- Francis of Assisi