This Week's Corrections Connection
Wednesday | December 12, 2007
EDITOR'S CORNER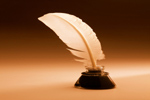 With all the excitement, and chaos, of the holidays it can be pretty easy to lose focus on family, job responsibilities, and the meaning behind the season. Bill Sturgeon grounds us a bit with his reminder to stick with common sense work practices to ensure safety and peace for all.
Jim
FEATURED STORY
Recalling the basics for a peaceful holiday time
By William Sturgeon

Simple rules for staying safe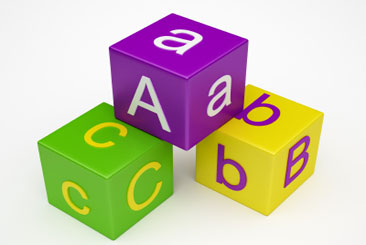 While the civilian world prepares to celebrate the holidays, correctional personnel have to be especially vigilant and prepared to deal with any potential situation. While the civilian world is preparing for peace on earth and happy times, very often these are depressing times for offenders and their families.

A great many correctional facilities decorate and have special holiday events planned, but an undertone of sadness, frustration and sometimes anger can still exist. Some of the offenders deal with the holiday season like any other time while others experience varying degrees of difficulty dealing with this season. Full Story
Send us your article or story ideas.
READER FEEDBACK
Regarding Helping Katrina's kids, 12/4/07

Don Dease's article about helping our peers in Louisiana was a wonderful and inspirational story. It is nice to see how far corrections goes to make the community, wherever it may be, a safer and better place.
APM, Vermont

See more reader comments

Have an opinion? Send them to editor@corrections.com.
SPONSORED CONTENT
ELECTRONIC MONITORING SERVICES FOR AS LITTLE AS 25 CENTS PER DAY

ShadowTrack is revolutionizing Home Electronic Monitoring pricing by offering it's Voice Biometric Curfew Monitoring Solution at an unheard of price of only 6 pennies per verification call. With the average enrollee receiving four calls per day, that is a total cost of 24 cents per day. Your department could easily set up a program that charges the enrollee as little as 1 to 2 dollars per day. That translates to incredible revenue potential for the department while at the same time offering an extremely affordable solution to the enrollee. The only additional fee is 195/mo to have complete access to the system and a one time 10 dollar per enrollment fee. Our enrollment department can even do the enrollments for you at no additional charge.
If you already manage your own in house electronic monitoring program or you are thinking of implementing your own program, ShadowTrack is the ideal solution to have as your primary form of managing curfews or as another tool that can be used with RF or GPS. ShadowTrack is an ideal tool to be used as a primary form of electronic monitoring with RF and GPS being a wonderful graduated sanction solution when an enrollee violates.
Please click here to visit our website or call me toll free at 877-396-0385 ext 101 to learn more. The setup is fast and simple.
Sponsored by

LOOKING AHEAD
Developing Stories

Upcoming stories on Corrections.com and the Corrections Connection ezine

RFID in facilities
Managing gangs
Electronic monitoring resource center

Focus Issues 2007




December
The corrections impact on the community




Submit an idea for a focus issue




CORRECTIONS.COM FEATURE STORIES
Building a future
Of all the challenges corrections faces, recidivism is possibly one of the most frustrating. Several variables, some uncontrollable, cause it to be negatively correlated to the success of both the inmate and facility. Full story
Homesick
Wyoming is known for its endless plains and towering blue mountains, but those spacious, breathtaking scenes might have one downside. Full story
Condoms coming soon to a facility near you?
The debate over supplying condoms in a corrections environment continues in the latest issue of the Infectious Diseases in Corrections Report. Full story
BUSINESS NEWS
BINJ Laboratories
BINJ Laboratories, Inc. is an innovative technology company that specializes in cell phone and signal detection, defense electronics, and corrections and public safety communications. Led by three electronic warfare engineers with over 100 years in system engineering experience, BINJ Labs has developed a first-of-its-kind, wireless Cell Phone Detection System under the direction of corrections technologists from the Federal Bureau of Prison, New York, Pennsylvania, and Massachusetts Department of Corrections. Learn more.
Specific Bag Becomes Part of Pacific Concepts
Pacific Concepts, Americas leading supplier of soft storage items for the corrections industry, is pleased to announce that Specific Bag has become part of its operation. More
Bob Barker Company appoints Jeff Hale as Chief Operations Officer
Bob Barker Company recently announced the appointment of Jeff Hale to the role of Chief Operations Officer (COO). Jeff comes to the Bob Barker Company with more than 20 years of experience in operations involving purchasing, information technology, inventory control, distribution, manufacturing, transportation and logistics. More
Bob Barker Company appoints Greta Roach as marketing manager
Bob Barker Company recently announced the appointment of Greta Roach to the role of marketing manager. Greta will be responsible for developing marketing strategies and executing the production of the company's extensive product catalog. More
CAREER WATCH
PADOC nominates next executive deputy secretary

William Sprenkle will become the Pennsylvania Department of Corrections' new executive deputy secretary when Dr. John Shaffer ends his 21-year service with the PADOC by retiring at the end of December. Sprenkle will supervise the Bureau of Standards and Security, administration, reentry and specialized programs deputy secretaries, and regional deputy secretaries.Full story

Visit our job center today

Employers:

Job Seekers:
EVENTS
Physical Surveillance
Date: 1/7 - 1/11/08
Participants receive knowledge of proper planning methods and techniques for conducting a successful foot, vehicle and stationary surveillance operation in an urban setting. More
Fugitive Manhunt Training
Date: 1/21 - 1/25/08
This course is geared toward shooting blank .223 or 12- gauge blank ammunition.More
CISM: Families & CISM
Date: 1/28 - 1/29/08
CISM practitioners will obtain the tools they need to develop comprehensive programming for proactive, reactive and CISM maintenance for family services.More
QUOTE OF THE WEEK
"If you haven't found something strange during the day, it hasn't been much of a day."
- John A. Wheeler, American theoretical physicist who collaborated with Albert Einstein and coined the name of the space phenomenon, the black hole.

Unsubscribe