>> what's your opinion?
Sergeant Major
Nervousness is one thing, confidence is quite another. I was told once (going to a promotion board for Sergeant in the Army) "Go in there like you own the damn board !" That stuck with me for the next two that I had to go to. Never had any problems. Confidence in going into the board, and yes being nervous. It's only human nature to be nervous when one is being evaluated in anything... view full thread
---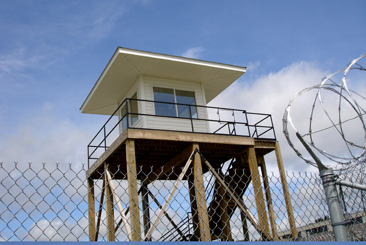 The word "crisis" is sometimes tossed about with impunity, particularly by politicians with a pet cause or journalists with stories to push. More often than not, such casual or repetitive use of the word numbs the general public to the true severity of problems, though on the other hand it may seem near-impossible to attract attention otherwise amidst the day-to-day clamor of voices vying for our collective attention. Still, there is no shortage of critical issues facing corrections professionals. Instead of focusing on a single crisis—there, we said it—we will examine three specific cases that are emblematic of the challenges facing the wider community...
read full story
Also this week:
---
Featured Job
Patrols, inspects and investigates illegal dumping complaints and sites in unincorporated areas. Prepares written reports, issues notices and citations; and files criminal cases against violators. Follows-up on pending written complaints and verbal notices. Coordinates removal of refuse, debris, litter, site obstructions and nuisances when required. Attends workshops and seminars to keep abreast of changing laws and trends associated with illegal dumping activities. Keeps the public informed about illegal activities by talking to governmental entities, local environmental organizations and various civic groups. Performs other duties as assigned... >> view full job posting
---
Upcoming Events
Business News
I know not age, nor weariness nor defeat.


- Rose Kennedy