>> what's your opinion?
Squeeze
Ok after some research I have been corrected. Last year our state courts have ruled that the inmate MAY sign a DNR (Do Not Recssitate) order, however before the order goes into effect there has to be a mental health assesment to determine that the inmate is making a informed judgement and that the inmate is competent to make that decision. Thanks Campi, I was not up to snuff on my own states decisions, now I am... view full thread
---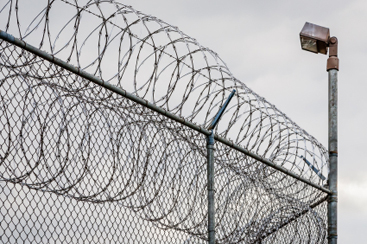 Jonathan Zumkehr and Lt. Michael Randall are officers at the Victorville Federal Correctional Complex in Victorville, Calif., and fierce advocates for marrow registration in Southern California's High Desert communities. Blood cancer has touched both of their lives. A few years ago, Michael was diagnosed with Stage 4 non- Hodgkin's lymphoma and underwent surgery and intense treatment. His cancer is 18 months in remission. Jonathan has seen many friends, colleagues and acquaintances develop a blood cancer over the years – while some found successful matching marrow donors and received successful transplants, others have not...
read full story
Also this week:
---
December - Minority Issues - Challenges of managing minority populations, challenges minority practitioners face editor@corrections.com
Featured Job
Under administrative supervision, the LVN oversees the daily operations of the medical section of the Juvenile Center by assuring that all juveniles receive adequate medical care in a timely and efficient manner. The work involves treating a variety of problems, questions, or situations in conformance with established procedure, investigation, testing and researching. The LVN also serves as a liaison with contract doctors to assure orders are carried out to the fullest extent. The LVN meets with juveniles at the nurse's station to determine their general needs. This position affects the physical well-being of juveniles and staff... >> view full job posting
---
Upcoming Events
Business News
The dog that trots about finds a bone.


- Golda Meir