>> what's your opinion?
rc136561
I agree with everyone else. As stated before compression only CPR is adequate enough until First Responders or ALS arrive on scene, Your best bet is to do GOOD QUALITY COMPRESSIONS UNTIL AN AED becomes readily available and the pads are attached to analyze the rhythm and SHOCK the pt. if shock is advised... view full thread
---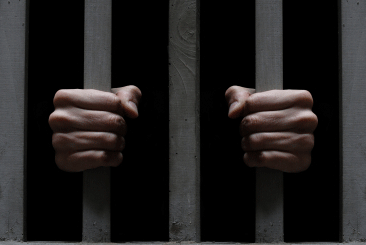 When we survey the challenges facing corrections systems around the world as 2017 draws to a close, we find that the list of concerns in many cases echoes those of criminal justice professionals in the U.S.: overcrowding, a rising incarceration rate despite an overall drop in crime rates, sentencing rules that override judicial discretion, an aging prison population, and growing numbers of female and juvenile inmates. However, one issue is significantly prevalent: the widespread use of prolonged pre-trial detention, which in the U.S. has manifested itself in the debate over the granting of bail...
read full story
Also this week:
---
December - Minority Issues - Challenges of managing minority populations, challenges minority practitioners face editor@corrections.com
Featured Job
The Correctional Officer is responsible under the direction and control of the Shift Supervisor, to maintain care and custody of inmates; to maintain proper order and decorum among inmates; to search inmates periodically and prior to escort; to ensure inmates follow proper procedures as to personal hygiene; to ensure that the living quarters of inmates and the areas for which they are responsible are kept in a sanitary and wholesome condition; to issue supplies to inmates; to assist with the dispensing of food; to check all packages and incoming and outgoing mail; to supervise work details of inmates in their quarters or other areas to which they may be assigned; to supervise inmates during rehabilitative activities... >> view full job posting
---
Upcoming Events
Business News
Change is the end result of all true learning.


- Leo Buscaglia