>> what's your opinion?
Campi
The issue isn't if it is right or wrong. The issue is the kind of force and how it is used. Sadly age and relative strength are factors. Also appearances play a role. Whether you agree with it or not are you willing to stand up in front of 12 people or 1-3 judges and fight for your convictions with your livelihood on the line and possible jail time. That's the reality. When that poor little punk that stabbed you is sitting across the aisle from you playing victim and you are a big scary prison guard who is getting portrayed by every single mistake you have made your entire life... view full thread
---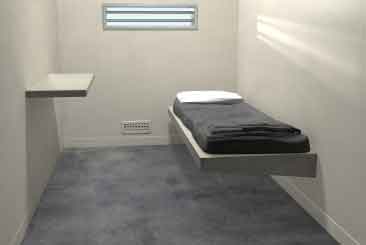 The current controversy surrounding the use of supermax prisons and solitary confinement has led to many individuals questioning how we got to the point that so many jurisdictions built and then abandoned 23 hour lockdown facilities. Specifically, the citizens of Colorado have questioned how a second supermax facility was built, opened, and now this 200 million dollar facility sits dormant. These types of facilities did not spring up out of nowhere, instead, they are a direct result of the increase in violence within the nation's overcrowded prisons over the past 20 years (Haney, 2008). As the number of people sent to prison increased, these people were stuffed into a system that was not prepared for them, nor were these systems nimble enough to expand quickly. As a result, the corrections systems were pushed beyond capacity. Most jurisdictions reacted by double bunking virtually all beds, modifying program spaces into housing areas, and building new prisons. This rush to accommodate more inmates also necessitated the recruitment, hiring, and training of additional employees. To say these systems were under stress and operating from a reactionary mode would be an understatement. The stress upon the system was evident to the employees and inmates and the resulting increase in violence within the correctional facilities was inevitable....
read full story
Also this week:
---
December - Minority Issues - Challenges of managing minority populations, challenges minority practitioners face editor@corrections.com
Featured Job
Working under the general direction of the Board of Commissioners, the Community Justice Director is responsible for planning, organizing, directing and reviewing the activities and operations of Adult Parole and Probation and Juvenile Department Services within Lincoln County... >> view full job posting
---
Upcoming Events
Business News
No man is an island, entire of itself; every man is a piece of the continent.


- John Donne