>> what's your opinion?
BigJr67
I am interested in finding out what other departments or facilities have in place for feeding inmates other than normal meals. For example, if there is an emergency and the inmates need to be locked down in their cell or dorm, or if the kitchen has an issue such as not being able to wash the food trays and so on. How do you feed the inmates, with bag meals or what? Thank you to everyone that responds to my topic... view full thread
---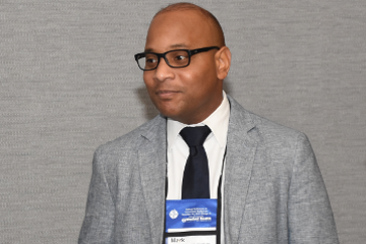 Social determinants of health are defined as the conditions in which people are born, grow, live, work and age – the complex social structures and economic systems that are responsible for most health disparities. An understanding of those conditions and their effects can help correctional professionals who work with African-American male inmates, especially in mental health-related situations. Mark Fleming, PhD, CCHP-MH, vice president of operations for Corizon Health, explored "The Social Determinants of Health Among African-American Men: Diagnostic and Treatment Implications" at the National Commission on Correctional Health Care's National Conference in November, along with associates Scott Eliason, MD, CCHP-MH, regional psychiatric director, and Adam Love, PsyD, clinical director...
read full story
Also this week:
---
Featured Job
If you're looking for a stimulating and rewarding position with excellent pay, substantial benefits, and great potential for career advancement, then come join the field of Corrections at the Larned Correctional Mental Health Facility! Corrections Officer I positions are now open, with starting pay of $14.66/hour. If you work 2pm to 10pm or 10pm to 6am, you will receive a $0.30/hour shift differential for the first year, then you will receive a $0.50/hour shift differential. Pay increases to $15.38/hour after successfully completing a one year probationary period... >> view full job posting
---
Upcoming Events
Business News
The first wealth is health.


- Ralph Waldo Emerson