>> what's your opinion?
MissyFC
I have just begun the application process for a corrections officer position in NC. So far, they have only scheduled my reading comp exam. I am hoping that someone can give me some insight and expectations as to what to expect during the application/hiring process. Any knowledge is greatly appreciated, especially if it is NC specific! Thanks so much!... view full thread
---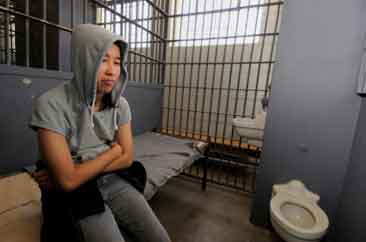 Our topic this month looks at the 'Challenges of Managing Minority Populations.' Since we are looking at corrections, this is where emphasis is placed. To begin, we need a generic definition for minority populations. I looked this up in the Merriam-Webster Dictionary and found the following: "the period before attainment of majority; the state of being a legal minor; the smaller in number of two groups constituting a whole; specifically a group having less than the number of votes necessary for control; The proposition was opposed by a minority of voters. a part of a population differing from others in some characteristics and often subjected to differential treatment-the country's ethnic minorities; a member of a minority group-an effort to hire more minorities."...
read full story
Also this week:
---
Featured Job
Under minimal supervision, performs highly responsible work in coordinating and carrying out responsibilities involving inmate incarceration and release. Makes independent decisions, organizes and prioritizes workload and performs detailed and complex legal procedures associated with the receipt, review and processing of court documents and the review of criminal histories, intake assessments and jail behavior to assign safe and secure inmate housing. Accepts and processes bonds, fines and cash releases. Processes jail records for retention and subpoenas. Conducts daily coordination with all legal entities involved with inmate incarceration. Incumbents perform complex and advanced decision making without supervision on matters of release of inmate charges. This classification may require work in secure facilities. This position must have a strong work ethic. The Specialist must follow directions, meet deadlines, have good attendance, be punctual, be reliable, have honesty, integrity, be free from moral turpitude, and have a proper attitude... >> view full job posting
---
Upcoming Events
Business News
Order and simplification are the first steps toward the mastery of a subject.


- Thomas Mann