>> what's your opinion?
commander
The question about cruel and unusual punishment will always be a hot topic. What is right to some is not right to others. We, who have worked inside will always have a different opinion. We see them for what they really are. Not some show on television that depicts them as being human... view full thread
---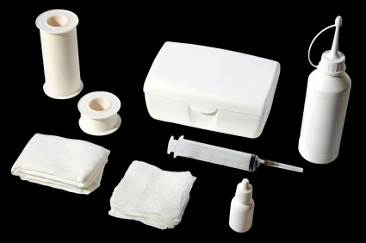 Thank you for the kind words, Al! The issue you highlight is indeed a thorny one—when a patient wants to refuse strongly recommended medical care. Sometimes these are true refusals, meaning the patient understands the medical intervention being offered and truly does not want it. More often, though, such refusals are a form of manipulation to get something else that the patient wants. I would like to address these two scenarios first and first and then discuss your three specific examples...
read full story
Also this week:
---
Featured Job
If you're looking for a stimulating and rewarding position with excellent pay, substantial benefits, and great potential for career advancement, then come join the field of Corrections at the Larned Correctional Mental Health Facility! Corrections Officer I positions are now open, with starting pay of $14.66/hour. If you work 2pm to 10pm or 10pm to 6am, you will receive a $0.30/hour shift differential for the first year, then you will receive a $0.50/hour shift differential. Pay increases to $15.38/hour after successfully completing a one year probationary period... >> view full job posting
---
Upcoming Events
Business News
In life, as in chess, forethought wins.


- Charles Buxton