>> what's your opinion?
giants2008
I am interested in becoming a correctional officer in NYC. I am currently a 30 year old high school teacher and looking to switch careers. Am I too old to become a CO? I have a college degree, will that help me advance quicker? What are the steps necessary to becoming a CO? Any information is appreciated... view full thread
---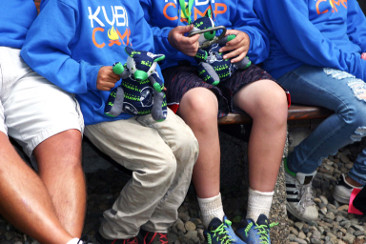 Twenty-two children hiked through the woods, swam in a lake, ate sloppy joes and sat around a campfire. They laughed and giggled while doing normal kid stuff. "I like the arts and crafts," said 13-year-old Ja'Shon. "The archery is really fun," added his 12-year-old sister, Maliyah. They're like most kids their age. Except they have a parent in prison...
read full story
Also this week:
---
Featured Job
Provides security for inmates housed at the Jackson County Detention Center. The employee must follow written procedures and guidelines in the department's policy and procedure manual. The incumbent may be assigned to different posts, areas and shifts depending upon the needs of the operation. Overtime is required and the employee is subject to being called in when staffing shortages, department emergencies arise... >> view full job posting
---
Upcoming Events
Business News
Cherish your human connections: your relationships with friends and family.


- Joseph Brodsky