>> what's your opinion?
Boomer12k
I have a friend in the D.O.C. in Salem, Oregon. He is a guard at the State Penitentiary, in Salem. He tells me all the stories, I am sure you already know them, so I won't bore you. They happen everywhere. He is one of those people that deals with his stress with humor. He also does not want to burden his family with what he had to go through on any particular day, so he keeps silent. What if there was a way to "get it off your chest" without telling anyone? What if it was quick, effective, and inexpensive?.. view full thread
---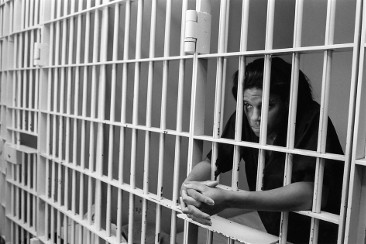 At this time of year, many of us settle down in front of the television and watch the Christmas classic It's a Wonderful Life. Many of us shed a tear as we watch George Bailey run through a snowy Bedford Falls shouting 'Merry Christmas' to the people and institutions that he now realizes that are so important to him...
read full story
Also this week:
---
Featured Job
If you're looking for a stimulating and rewarding position with excellent pay, substantial benefits, and great potential for career advancement, then come join the field of Corrections at the Larned Correctional Mental Health Facility! Corrections Officer I positions are now open, with starting pay of $14.66/hour. If you work 2pm to 10pm or 10pm to 6am, you will receive a $0.30/hour shift differential for the first year, then you will receive a $0.50/hour shift differential. Pay increases to $15.38/hour after successfully completing a one year probationary period... >> view full job posting
---
Upcoming Events
Business News
You must do the things you think you cannot do.


- Eleanor Roosevelt