>> what's your opinion?
Campi
Well the staff at our facility have a 6 inch rule. if food falls within 6 inches of the floor it is lost. I know I wash my desk and keys/equipment regularly. I also wash hands before and after the rest room and before eating. I know the population here has a high hepatitis concentration though we rarely have MRSA or other outbreaks and handle them quickly when we do.... view full thread
---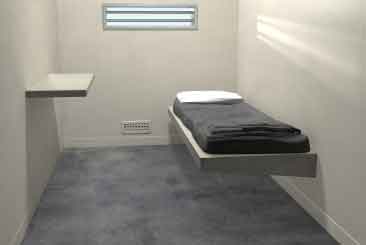 In the past several years, corrections has come under criticism for using isolation, with critics and researchers citing the detrimental effects on inmates who are isolated for long periods of time. I am not going to get in a dialogue about how bad isolation or restrictive housing (RH) is for the inmates. As a former jail deputy and classification director, I dealt with inmates in three groups-those inmates that had to be placed in isolation, and those who, after a taste of it, were given a second chance. These two, with the seriously mentally ill (SMI) in isolation, represent the critical issues in the use of isolation. I'll explain...
read full story
Also this week:
---
Featured Job
Provides security for inmates housed at the Jackson County Detention Center. The employee must follow written procedures and guidelines in the department's policy and procedure manual. The incumbent may be assigned to different posts, areas and shifts depending upon the needs of the operation. Overtime is required and the employee is subject to being called in when staffing shortages, department emergencies arise... >> view full job posting
---
Upcoming Events
Business News
Every man dies. Not every man really lives.


- William Wallace