>> what's your opinion?
jmartin
The MMPI has been utilized extensively for assisting agencies in trying to determine which personality types they feel are best suited to work with youth, but like any pre-service tool, they are only as good as the supporting training and culture an agency provides to deter negative events from employees. What I have found that works best for new probationary employees are good training and follow-up, an FTO program, open door policy with Administration, clear and concise guidelines and job expectations, and good documentation to dismiss poor employees during their probationary period when it is easiest. These guidelines also establish professionalism within the ranks and deter poor performance from the rookies... view full thread
---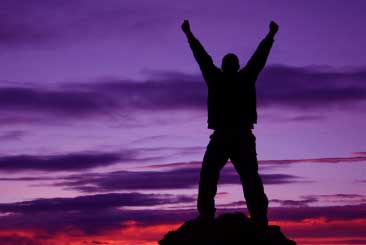 A friend recently passed after battling cancer for almost 2 years, and one thought about him keeps resonating in my mind. When he received his diagnosis, his family was devastated — but he did not fret. He stepped back and looked at the situation, then told his friends and family not to worry. His new focus in life would now be on living, not dying. He spent the last 18 months of his life serving everyone around him, and he never lost his focus on this. He traveled to multiple countries and helped spread his message, mentoring many youth and couples through his church...
read full story
Also this week:
---
Featured Job
The Director of Corrections is a highly responsible professional position requiring an ethical leader skilled in administration and supervision of the Corrections department. The Escambia County Corrections Director plans, directs, coordinates, and supervises the activities of the Department which includes directing the detention and community corrections divisions... >> view full job posting
---
Upcoming Events
Business News
No one can figure out your worth but you.


- Pearl Bailey