>> what's your opinion?
indebt1188
I recently got selected to help revise our department Radio Communication and welfare check SOP. dont really have any ideas, what we have in place is a mess and hope i can get feed back or any other SOP being used currently... view full thread
---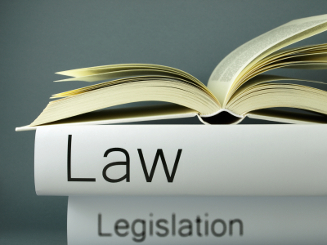 Regardless of what corrections field you are employed in, you need to be knowledgeable about legal issues. Often, our first encounter with corrections legal issues occurs when some employees are working toward completing their education, training academies, and in-service training. In addition, we have our daily work activities and on-the-job learning experiences. The next question may be, just how prepared are we...
read full story
Also this week:
---
Featured Job
Provides security for inmates housed at the Jackson County Detention Center. The employee must follow written procedures and guidelines in the department's policy and procedure manual. The incumbent may be assigned to different posts, areas and shifts depending upon the needs of the operation. Overtime is required and the employee is subject to being called in when staffing shortages, department emergencies arise.. >> view full job posting
---
Upcoming Events
Business News
Progress lies not in enhancing what is, but in advancing toward what will be.


- Khalil Gibran