>> what's your opinion?
untouchable_1
What are your thoughts about putting inmates who are either disruptive or non-compliant into a kneeling position while waiting for transport out of a housing unit. Kneeling is part of my Departments Defensive Tactics program and I have incorporated it into my safety protocol. However, my Captains are giving me a tremendous amount of grief over my tactic. They are telling me absolutely not... view full thread
---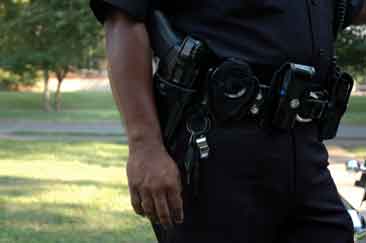 Several researchers have examined how police performance impacts community policing and police-citizen relationships, but none have considered the impact of police use of profanity during arrest on public rating of force. Results of this study indicated that when profanity was used by police during a mock arrest scenario, participants were significantly more likely to negatively evaluate performance and to rate force as excessive. What this means for officers working in a correctional environment is discussed below, with training recommendations for corrections provided in the conclusion...
read full story
Also this week:
---
Featured Job
The job duties of the Corrections Officer include but are not limited to take care of the needs of the inmates in the Geary County Detention Center; to provide the proper treatment, cleanliness, and basic care of the inmates and the facility; to ensure that the inmates are granted their constitutional rights; to enforce all federal, state, and local law resolutions; and to provide responsive, courteous and efficient service to County residents and the general public... >> view full job posting
---
Upcoming Events
Business News
You can't wait for inspiration. You have to go after it with a club.


- Jack London