>> what's your opinion?
georgeanderson
Jacob, A more effective alternatine may be the addition of Pre and Post Emotional Intelligence Assessment along with classes or coaching for self-awareness, self-control, social awareness and relationship management... view full thread
---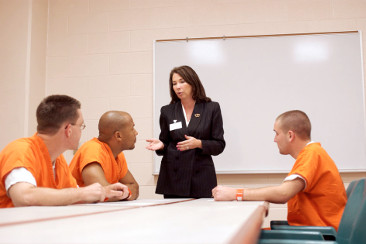 Correctional employees deal with civil disobedience daily during their shift at work. Some may say it is a passive aggressive method to burn off steam or stress. Others recognize it as a natural by-product of the culture within the prison setting. Whether we realize it or not, the prisoner has a powerful tool called 'civil disobedience' to communicate displeasure or even refusal to institutional rules and regulations...
read full story
Also this week:
---
Featured Job
Patrols, inspects, and investigates illegal dumping complaints/ and sites in unincorporated areas. Prepares written reports, issues notices and citations; and files criminal cases against violators. Follows-up on pending written complaints and verbal notices.... >> view full job posting
---
Upcoming Events
Business News
Success is not final; failure is not fatal: It is the courage to continue that counts.


- Winston S. Churchill