>> what's your opinion?
CountyGuy674
I'm the commissary/inmate account/phones administrator for my county jail. I'm looking for ideas to streamline my process, and I'm also looking for any ideas for maybe some new technology to implement that would help not only myself, but the other officers in my facility. Just seeing what others in my position have done that they found helped and improved productivity... view full thread
---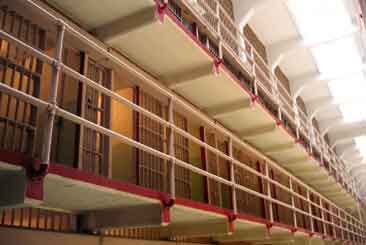 I am a 'programs guy'. But I was also a jail deputy. Maybe there are some in the jail field that think that you cannot be both-one must be one or the other. To them you must think security all of the time, that inmates put themselves in jail by making bad choices, and jail programs and the staff that run them are trying to climb a hopelessly high mountain. Programs people do not appreciate security, etc...
read full story
Also this week:
---
August - Women in Corrections - Profiling successful women practitioners and focusing on issues they face editor@corrections.com
Featured Job
The job duties of the Lieutenant – Corrections include but are not limited to assist with the overall supervision of the County Jail; to ensure that the living conditions of the inmates are maintained in a humane manner; to ensure that the inmates are granted their constitutional rights; to coordinate and oversee the training of all the correction officers and evaluate their work; to enforce all federal, state, and local law resolutions; and to provide responsive, courteous and efficient service to County residents and the general public... >> view full job posting
---
Upcoming Events
Business News
Forgiveness is the key to action and freedom.


- Hannah Arendt