>> what's your opinion?
jamestown0509
None of the probation or parole officers I know take a tablet device or laptop with them on a visit. They use a notepad or legal paper, then write the reports back in the office... view full thread
---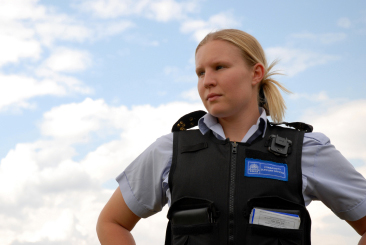 In today's #MeToo world, it's hard to believe that as recently as the 1960s, women were advised to quit their jobs if they couldn't handle the "inevitable" sexual advances that came their way at work. According to Allison Genberg, LCSW, CCHP, and Joel Federbush, MD, with Corizon Health, the term "sexual harassment" was not even coined until 1975. Genberg is health services administrator and Federbush is mental health director with the Passaic County (NJ) Jail...
read full story
Also this week:
---
Featured Job
Food service officers (FSO) are civilian employees who supervise a kitchen staff of male inmates who prepare about 3,000 meals a day. Our FSOs manage an industrial-size kitchen and staff, where inmates primarily do all of the cooking, sanitation, and dishwashing... >> view full job posting
---
Upcoming Events
Business News
Happiness is a direction, not a place.


- Sydney J. Harris