>> what's your opinion?
jamestown0509
At our county jail we used to do a sick call where inmates just told the CO they needed to see the doctor and came twice a week. Sometimes we would get 12 inmates and on weekends 50 or more. In the past two years the nurses have taken over the medical evaluation by collecting requests from inmates that are locked in metal boxes which the nurse has the key for privacy (HIPPA). The nurse decides if the inmate needs to see the medical doctor or not based on the information given in the request. The doctor call is always on a weekday and weekend (usually Saturday)... view full thread
---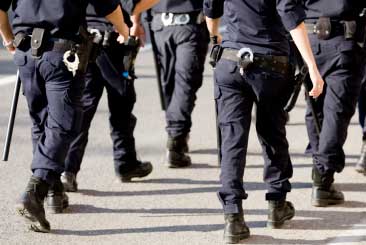 Have you heard that Critical Incident Stress Debriefing may be causing more harm than good to our staff? There are studies that state that the Critical Incident Stress Debriefing approach, labeled as the Mitchell Model, is not helping our staff after a critical incident, and that it is even harming their recovery! I rejected this notion at first because I was trained in the Mitchell Model in 1995 by my agency. I went through this training because a few years earlier I was involved in a critical incident and was a recipient of this intervention...
read full story
Also this week:
---
Featured Job
The Correctional Officer I (CO I) positions maintain the safety and security of Colorado Department of Corrections' (CDOC) prison facilities throughout the state. Correctional Officers support the CDOC Mission, Vision and Values with integrity and commitment while preparing offenders for community reentry... >> view full job posting
---
Upcoming Events
Business News
Life is far too important a thing ever to talk seriously about.


- Oscar Wilde