>> what's your opinion?
mbw901
I work in a jail that houses 360 male and female(capacity0, and have responsibility for the JDC and the best part of my work week, is that I also teach Hatha Yoga and have for the past seven years. I was fortunate enough to be a certified Yoga teacher from jump, and then the county assisted in my attending a training in Chicago; The Prison Yoga Project with James Fox. James started in San Quentin about 17 years ago, check out the site for details... view full thread
---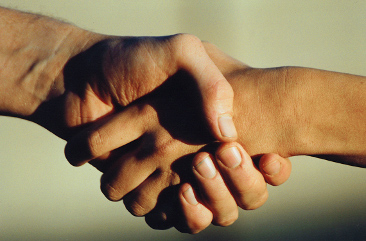 This is a time of two goodbyes. I am saying goodbye to the corrections profession and to Corrections.com. Both departures, though amicable, are a bit difficult for me. That is because the corrections career and writing have become a large part of who I am. In saying farewell to Corrections.com, I look back over a dozen years and hundreds of articles. I enjoyed the avocation greatly but cannot simply cease without a word. To digest this change, I need to conclude with my personal way to bid adieu. In other words, I want to look ahead and then look back at the corrections profession through my eyes...
read full story
Also this week:
---
Featured Job
The San Luis Detention and Support Center-San Luis, AZ is seeking to hire a registered nurse that will be responsible for the delivery of patient care through the nursing process of assessment, planning, implementation and evaluation. Also, directs and guides patient teaching, activities, and ancillary personnel while maintaining standards of professional nursing... >> view full job posting
---
Upcoming Events
Business News
One cannot and must not try to erase the past merely because it does not fit the present.


- Golda Meir