>> what's your opinion?
Pappy516
For the nearly 20 years in law enforcement and related organizations and members, I think the programs are only 20% successful when it comes to reducing recidivism of most crimes. There are certain crimes and criminal offenders which any program will never work, such as in the case with most sexual predator offenders, career criminals with 2 or more convictions, serial killers and most habitual thefts of all levels starting at the petty level and up!... view full thread
---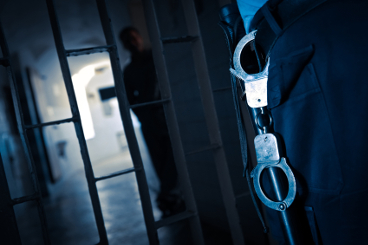 So, the other day I was shopping for ammunition at a local outdoor sporting goods store and I was having a hard time finding exactly what I wanted. I was searching for cheap range ammo that wouldn't completely cover my pistol in filth. As I was comparing and contemplating this major purchase I was approached by an employee. Mr. Employee asked if I had any questions and I explained my dilemma. Mr. Employee immediately grabbed a blue box of ammunition off of the shelf and said that he highly recommended that particular brand. He went on to say that the best part of purchasing that particular brand was that every time a box was sold, the company donated one dollar to a foundation that is set up to help the families of law enforcement officers that were killed in the line of duty...
read full story
Also this week:
---
Featured Job
Responsible for facility sanitation, safety and security , applicable Federal, State, local and jail safety and sanitation standards/regulations, negotiation, execution, implementation, and management of labor and business contracts, budgets, grants, equipment, etc... >> view full job posting
---
Upcoming Events
Business News
Rather fail with honor than succeed by fraud.


- Sophocles