This Week's Corrections Connection
Wednesday | January 2, 2008
EDITOR'S CORNER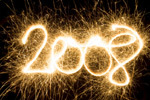 Every time I dash through the toll booths in New England, New York, and New Jersey I praise the geniuses who invented the nifty little box that allows me to dodge the long lines of vehicles moving at sloth-like speed in the other lanes. Inside your Fast Lane or Easy Pass or whatever you might use to get around tollbooth traffic is a radio frequency technology that's been around as early as the 1920s, but it's making quite a splash these days. Retailers love it for security purposes, and more recently the corrections world has been interested in RFID too, which is what reporter Ann Coppola highlights this week. Finally, we wish you happiness, safety and easy travels in the new year.
Jim
Editor, Corrections.com
FEATURED STORY
Video didn't kill the radio star
By Ann Coppola

Taking high tech innovation to corrections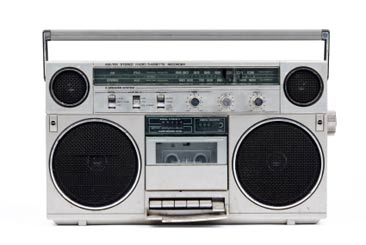 The same technology that allows you to zoom through highway tollbooths, zip through subway gates with the flash of a card, or check out a DVD from your local library is growing in popularity throughout the corrections world.

Radio-frequency identification technology, or RFID, which was once used by Russian spies as well as World War II allies to identify friendly and enemy airplanes, is now behind the inmate-tracking systems that are shaking up the security operations field. The hot technology uses transmitters, known as tags, to communicate and to store and retrieve data.

"Everyone in the prison, inmates and staff, wear one of two forms of a radio transmitter that sends a unique signal every two seconds," says Greg Oester, president of Alanco/TSI Prism, the company that has been providing RFID tracking for the corrections market since 2001. Full Story
Send us your article or story ideas.
READER FEEDBACK
Regarding Heated interpretations, 12/13/07

The use of pepper spray is a valuable tool on the force continuum. Pepper Spray use may have less than a one percent negative affect on a person; that's why it is important to verify any medical conditions that may prevent us from using it.

Juveniles cannot be handled with kid gloves due to the size and the strength of some of them. The use of pepper spray should be monitored and have specific procedures concerning use. In the majority of cases when possible all pepper spray use on a juvenile should be video taped so that his/her behavior can be reviewed and to ensure that proper steps and precautions were used to de-escalate the situation.

Physical restraint places the officer and the inmate at a greater risk during extractions or physical conflict. A pepper spray gives us greater control and ensures the safety of all involved.
James Johnson Jr.

Whenever an effective less lethal tool comes to market, there are always going to be those that want to eliminate it before it ever gets a chance to work. Oleoresin Capsicum, or OC, has been an exception up until recently. Reading the article by Ann Coppola ( Heated interpretations, 12/13/07) in the Correction Connection e-newsletter brought that to light. Read more of Sergeant Barry Evert's opinion.

See more reader comments

Let's hear what you have to say.
LOOKING AHEAD
Developing Stories

Upcoming stories on Corrections.com and the Corrections Connection ezine

Monitoring sex offenders
MRSA follow up
No blind spot technology

Focus Issues 2008




January/February
The corrections impact on the community and innovative programs and performers in corrections

March
Architecture/Facility Highlights

April
International Flair - Corrections programs around the world



Submit an idea for a focus issue or send us your article




CORRECTIONS.COM FEATURE STORIES
Of resolutions and L.U.C.K.
As sure as the sun will rise in the East, most of us will make resolutions to improve ourselves in the coming year. Full story
Are you listening?
One of the most significant actions one can take to communicate effectively is called active listening. Full story
The possible dream
At a certain playground in Warwick, Rhode Island there are enough ways to play away the afternoon to rival any Six Flags or Disney World amusement park. Full story
BUSINESS NEWS
BINJ Laboratories
BINJ Laboratories, Inc. is an innovative technology company that specializes in cell phone and signal detection, defense electronics, and corrections and public safety communications. Led by three electronic warfare engineers with over 100 years in system engineering experience, BINJ Labs has developed a first-of-its-kind, wireless Cell Phone Detection System under the direction of corrections technologists from the Federal Bureau of Prison, New York, Pennsylvania, and Massachusetts Department of Corrections. Learn more.
NaphCare, Inc. announces new contract with Hamilton County, Ohio
NaphCare, Inc. a Birmingham - based provider of correctional health care, was recently awarded a contract for the Hamilton County Corrections System in Cincinnati, Ohio. More
Specific Bag Becomes Part of Pacific Concepts
Pacific Concepts, Americas leading supplier of soft storage items for the corrections industry, is pleased to announce that Specific Bag has become part of its operation. More
Bob Barker Company appoints Greta Roach as marketing manager
Bob Barker Company recently announced the appointment of Greta Roach to the role of marketing manager. Greta will be responsible for developing marketing strategies and executing the production of the company's extensive product catalog. More
CAREER WATCH
New Hampshire probation/parole has new chief

Probation/parole officer, Scott F. Harrington, has begun his new duties as Chief of the Manchester, New Hampshire District Office. Full story

Visit our job center today

Employers:

Job Seekers:
EVENTS
Fugitive Manhunt Training
Date: 1/21 - 1/25/08
This course is geared toward shooting blank .223 or 12- gauge blank ammunition.More
CISM: Families & CISM
Date: 1/28 - 1/29/08
CISM practitioners will obtain the tools they need to develop comprehensive programming for proactive, reactive and CISM maintenance for family services.More
Virginia Tech Terror
Date: 1/30/08
Presentation Topics Include: - The Shooter: Cho's Background & Cho's Tactics - Events of That Day - The Response - Assessment of Training, Preparation & Response. More
QUOTE OF THE WEEK
"Tenderness and kindness are not signs of weakness and despair, but manifestations of strength and resolutions."
- Kahlil Gibran (1883 - 1931), Lebanese artist & poet

Unsubscribe