>> what's your opinion?
jamestown0509
Actually in NY state the Commission requires inmates who work as Trustees to be examined by a physician prior to being assigned to kitchen duty just for that reason. I know that even an inmate who cut his finger during chow time was removed, taken to the nurse and taken off kitchen duty until cleared. In addition, the Kitchen Supervisor is responsible to make sure all inmates wear a hat to cover their hair in the kitchen and must wear gloves at all times. Many of our officers check the meal trays before they are put in the block for two reasons... view full thread
---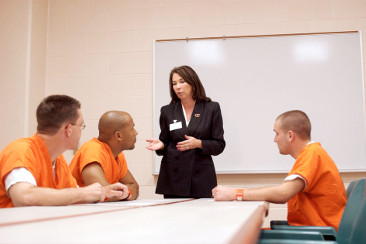 Our November topic is "Minority Issues." I conducted some additional research on this topic and came away with three very good articles. I strongly suggest you take time to review and then see if information contained in the articles coincides with your thoughts, or perhaps you may learn something new...
read full story
Also this week:
---
December - Food and Agriculture - Coverage of food service issues and agriculture in corrections editor@corrections.com
Featured Job
The Correctional Officer I (CO I) positions maintain the safety and security of Colorado Department of Corrections' (CDOC) prison facilities throughout the state. Correctional Officers support the CDOC Mission, Vision and Values with integrity and commitment while preparing offenders for community reentry. Correctional Officers respectfully communicate with offenders and their families, coworkers, supervisors, managers and the public; presenting a professional and dependable workforce. Positions must cooperate with other staff members and work as a cohesive team, while managing a diverse offender population... >> view full job posting
---
Upcoming Events
Business News
Wise sayings often fall on barren ground, but a kind word is never thrown away.


- Arthur Helps