This Week's Corrections Connection
Wednesday | January 9, 2008
EDITOR'S CORNER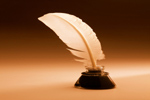 Here's to you corrections heroes! Our latest Corrections Connection feature focuses on all the good corrections folks do to improve and help their community. Special thanks to all of the public information officers and fellow practitioners who took the time to send us their stories. We received so many great stories that we will continue them next week. Enjoy.
Jim
Editor, Corrections.com
FEATURED STORY
Community heroes
By the Corrections Community

Special effects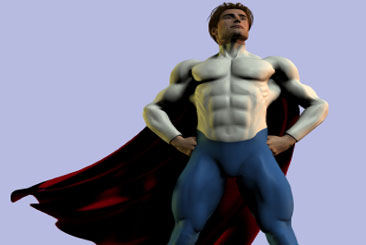 Editor's Note: We wanted to know how those in the corrections field impact their community beyond the expected responsibility of keeping the population safe. So we asked those in the know, and the response we received was incredible.

Below you'll find an incredible array of stories written by those who go above and beyond their work obligation to improve the lives of others or submitted by someone who believed they should be recognized. The stories are so good, and so vast, that we'll continue them next week. We hope you find them as inspiring as we did.

OREGON

Donkey Basketball
The City of Umatilla, Oregon needs a library and what do the employees of Two Rivers Correctional Institution (TRCI) do? They strap on helmets and ride unruly donkeys in a game of Donkey Basketball. TRCI employees played against the Umatilla volunteer firefighters, local police officers, school district employees and alumni association members. The firefighters won, but a great time was had by all. Full Story
Send us your article or story ideas.
READER FEEDBACK
Regarding Are you listening?, 12/31/07

Barnhart's reminders of the simple ways to keep safe and improve one's career are right on and much appreciated. It's nice to see that even seasoned veterans continue to rely on tried and true basic skills.
FJM, Massachusetts

See more reader comments

Let's hear what you have to say.
LOOKING AHEAD
Developing Stories

Upcoming stories on Corrections.com and the Corrections Connection ezine

Promoting corrections
Helping gang investigators
The power of faith

Focus Issues 2008




January/February
The corrections impact on the community and innovative programs and performers in corrections

March
Architecture/Facility Highlights

April
International Flair - Corrections programs around the world



Submit an idea for a focus issue or send us your article




CORRECTIONS.COM FEATURE STORIES
NLECTC's central information source
The National Law Enforcement and Corrections Technology Center (NLECTC) is a component of the National Institute of Justice's Office of Science and Technology, and serves as an "honest broker" offering support, research findings, and technological expertise...Full story
Video didn't kill the radio star
The same technology that allows you to zoom through highway tollbooths, zip through subway gates with the flash of a card, or check out a DVD from your local library is growing in popularity throughout the corrections world. Full story
From start to finish, highlighting 2007
Corrections.com editorial staff took some time to reflect on the stories they've covered through the year. Much like years past, the corrections field was filled with innovate, challenging, controversial and optimistic times.Full story
BUSINESS NEWS
BINJ Laboratories
BINJ Laboratories, Inc. is an innovative technology company that specializes in cell phone and signal detection, defense electronics, and corrections and public safety communications. Led by three electronic warfare engineers with over 100 years in system engineering experience, BINJ Labs has developed a first-of-its-kind, wireless Cell Phone Detection System under the direction of corrections technologists from the Federal Bureau of Prison, New York, Pennsylvania, and Massachusetts Department of Corrections. Learn more.
NaphCare, Inc. announces new contract with Hamilton County, Ohio
NaphCare, Inc. a Birmingham - based provider of correctional health care, was recently awarded a contract for the Hamilton County Corrections System in Cincinnati, Ohio. More
Specific Bag Becomes Part of Pacific Concepts
Pacific Concepts, Americas leading supplier of soft storage items for the corrections industry, is pleased to announce that Specific Bag has become part of its operation. More
Bob Barker Company appoints Greta Roach as marketing manager
Bob Barker Company recently announced the appointment of Greta Roach to the role of marketing manager. Greta will be responsible for developing marketing strategies and executing the production of the company's extensive product catalog. More
CAREER WATCH
Ill. county deputy chief named

Lt. Anthony Ward has been promoted to correctional division deputy chief of the Lake County Sheriff's office. Full story

Visit our job center today

Employers:

Job Seekers:
EVENTS
Fugitive Manhunt Training
Date: 1/21 - 1/25/08
This course is geared toward shooting blank .223 or 12- gauge blank ammunition.More
CISM: Families & CISM
Date: 1/28 - 1/29/08
CISM practitioners will obtain the tools they need to develop comprehensive programming for proactive, reactive and CISM maintenance for family services.More
Virginia Tech Terror
Date: 1/30/08
Presentation Topics Include: - The Shooter: Cho's Background & Cho's Tactics - Events of That Day - The Response - Assessment of Training, Preparation & Response. More
QUOTE OF THE WEEK
"Asking a working writer what he thinks about critics is like asking a lamppost how it feels about dogs."
- Christopher Hampton (born January 26, 1946), British playwright, screen writer and film director, best known for his play based on the novel Les Liaisons Dangereuses and the film Dangerous Liaisons.

Unsubscribe