>> what's your opinion?
jamestown0509
Our facility has two outside work crews that sentenced county inmates can work on. The first crew works all day outside at a tire dump taking one tire at a time, putting them into a stacking machine, running bailing wire top and bottom then the tires are compressed into a square cube which is used by the county for road base.The second crew works at the county landfill picking up loose garbage all day... view full thread
---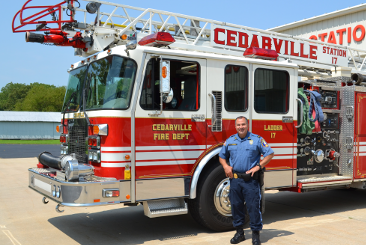 Christmas will be anything but merry if the circuitry supporting the lights decorating the house bursts into flames, leading to catastrophic consequences. "As a firefighter, you cringe when you get called out for a fire, especially around the holidays, because you never want to see somebody's house burning," said Lieutenant Tom Nardelli, the New Jersey Department of Corrections fire marshal and a longtime volunteer with the Cedarville Fire Department in Cumberland County...
read full story
Also this week:
---
Featured Job
The Grady County Criminal Justice Authority is a Jail Trust located in Grady County, Oklahoma. We currently have a capacity of 620 beds with a 204 bed facility opening in May of 2019. The GCCJA is PREA Certified and offers excellent benefits and an annual merit increase program based on performance... >> view full job posting
---
Upcoming Events
Business News
We shall never know all the good that a simple smile can do.


- Mother Teresa