>> what's your opinion?
prisonco
Be careful if you use a streaming canister. A fresh can has a lot of pressure and can cause damage to the eyes at a distance of less than 5 feet. It is called hydraulic needling effect. It can actually put a hole in the eyeball. The newer versions of OC are called THE PUNCH and FREEZE+P. SABRE RED is very potent stuff too. Freeze+P is a little bit of OC and CS and will create a burning sensation and the sensation of being unable to breath. Any inmate that has built a tolerance to OC will drop with a good dousing of Freeze+P... view full thread
---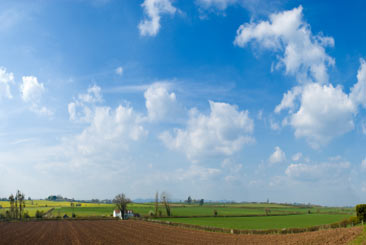 Corrections.com December topic is titled "Food and Agriculture." I have written about this topic before and conducted some additional research. I will discuss the following topics in this article: costs, speical diets/religious diets, nutrition, three meals/two meals, sustainable food programs, around the world food programs, medical and mental health, rehabilitation and recidivism, additional research...
read full story
Also this week:
---
Featured Job
As a correction Officer you are an important member of the Bureau's team that is vital to our overall operations. Corrections Officers are responsible to guard, supervise and control inmates in a penal institution or correctional facility. Post assignments including standing guard, patrolling yards, grounds, cell house or corridors, dormitories, inside security, perimeter posts, control room, work area, or provide security to Medical escort... >> view full job posting
---
Upcoming Events
Business News
Few men have virtue to withstand the highest bidder.


- George Washington