>> what's your opinion?
Mick
We use padded cells for lock down. The reason being that the prisoners that are being put into them are usually being violent during the process. The padding prevents injury to both Officers and prisoner. And prevents self harm while on lock down. The way ours are designed is with a double door system. The interior of the cell is about 1/2 the size of a normal cell. The bed is a plain concrete plinth covered with a foam padding as are the walls and door. A stainless steel "Squat" style toilet flush with the floor. A stainless steel Sink embedded into a concrete plinth provides washing facilities. Ours also contain a sprinkler system with 40 gallons of freezing cold water to prevent and attempts at burning any part of the cell or smoking... view full thread
---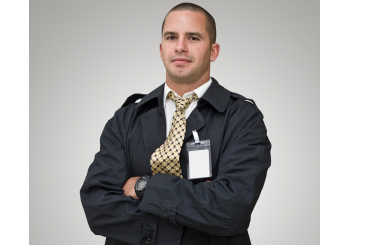 An exacting, multi-site study of the Honest Opportunity Probation with Enforcement ("HOPE") probation model finds that, on key measures of effectiveness, the model may offer no advantage over conventional probation programs. The study examined demonstration programs in Arkansas, Massachusetts, Oregon, and Texas. In a four-site, randomized controlled trial study of the HOPE program design, researchers from Research Triangle International (RTI) and Pennsylvania State University, supported by the National Institute of Justice, found that HOPE-modeled probation was generally not an improvement over traditional probation in terms of key success metrics such as new arrests, revocation of parole, and new convictions...
read full story
Also this week:
---
Featured Job
Selected candidates will have to successfully complete a 9-week Department Detentions Academy for Spring, 2019. The starting salary for this position is $52,931.91. This will be your salary for the first nine weeks while attending the Academy as Deputy Sheriff Trainee. Upon successful completion of the Academy your salary will be adjusted to $59,896.69 with a top salary of $85,228.35 after merit and time in grade based pay increases. .. >> view full job posting
---
Upcoming Events
Business News
You must do the things you think you cannot do.


- Eleanor Roosevelt