>> what's your opinion?
irish assassin
Besides Jail Officers or Deputies work for City, County or other smaller government while Corrections Officers work for the State or Federal Systems, Not much at all. Mostly just that "jailer" is an old term like "guard" and not widely used anymore. "Correction Officer" is the new happy, warm, fuzzy and fluffy PC way of saying the same thing. Some Officers don't like being called guard or jailer, and others could care less... view full thread
---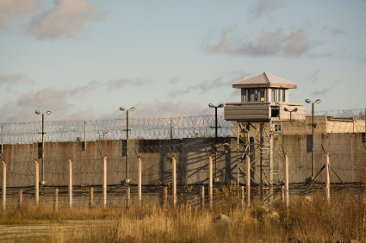 As I was driving through town, listening to the radio, I heard someone describe the town where I live as having prisons and a bridge. The radio host went on to explain to the listeners that the "bridge" was the highest suspension bridge in the world and it brings in thousands of tourists every year. Then, the radio host moved on – no mention of the prisons. I reflected upon this interaction as I continued to run errands. I live in a small town in Colorado that is by all accounts "prison central" for the state. This small town is surrounded by both state and federal prisons and many, if not most, of the people in the town are working at one of these institutions, living with someone who is working at one of these institutions, or making a living by providing goods to the prison employees and their families. Canon City, Colorado is not the only such town. In fact, there are many locations in the United States that have become the hub of the prison industry. This type of town is more than just a town with a prison. This type of town's history, economy and culture are woven into the history, economy, and culture of the prison...
read full story
Also this week:
---
Featured Job
Ensure safety and security of facility, maintain security rounds and logs, vigilant observation of medical and suicidal inmates and conduct and log daily inmate counts. Control distribution and use of keys and tools. Perform booking procedures for incoming/outgoing inmates, process inmates according to state statutes, maintain booking records and case jackets and record and secure inmate property. Maintain inmate logs, paperwork, bonding, maintain inmate medication logs and medical screening documents and administer medications to inmates. Deliver food to inmates, distribute and exchange inmate clothing, linens, towels and supplies... >> view full job posting
---
Upcoming Events
Business News
Common sense is not so common.


- Voltaire