>> what's your opinion?
irish assassin
Strength training, cardio and lung capacity are the general norm. Go for jogs/runs and when you get where you can do good distances without getting winded start running with either a gas mask or swimmers mask and snorkel on. Looks and sounds goofy but it helps build lung capacity and endurance. Lots of departments actually require you to do part of the test with your mask on... view full thread
---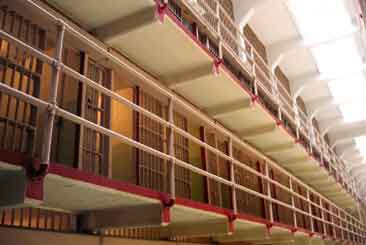 When I present a jail safety class, the audience is usually sworn staff. And that is good! It is beneficial to have a refresher in safety-no matter how many years you have on the job. Correctional officers (COs) are a close-knit group. We watch out for each other. Often on post, we ask where our colleagues are, if they need assistance, can you watch my post for a few minutes, etc. In view of the several CO deaths in recent years, CO safety-like police officer safety takes on a special meaning. We want to come home safe, hug our loved ones and breathe a sigh of relief that we got through another day...
read full story
Also this week:
---
Featured Job
Provides security for inmates housed at the Jackson County Detention Center. The employee must follow written procedures and guidelines in the department's policy and procedure manual. The incumbent may be assigned to different posts, areas and shifts depending upon the needs of the operation. Overtime is required and the employee is subject to being called in when staffing shortages, department emergencies arise... >> view full job posting
---
Upcoming Events
Business News
Wherever there is a human being, there is an opportunity for a kindness.


- Lucius Annaeus Seneca